Tag Search: chrome
Posted on Friday March 20, 2020 | firefox, safari, security, web browsers, privacy, chrome, passwords, auto fill, cybersecurity, general articles c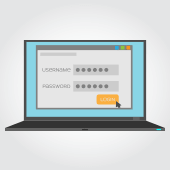 Many people use auto-fill passwords for their convenience. What you might not know is that hackers and advertisers can use them to get access to websites and other applications and gather sensitive information. Learn more about the risks of using autocomplete passwords.

Posted on Monday February 17, 2020 | google chrome, chrome, web browser, browsing data, browsing tips, faster speed, speed chrome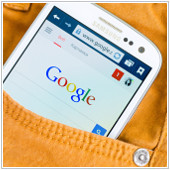 Is your Google Chrome browser a little slower lately? While Chrome is widely known as the browser of choice, it does have a habit of consuming a lot of system RAM. Additionally, there are times when it feels slower than before. Fortunately, these problems are simple to fix. Here are some speed hacks that will make Chrome faster.

Posted on Thursday October 10, 2019 | firefox, internet explorer, safari, web browsers, chrome, cybersecurity, edge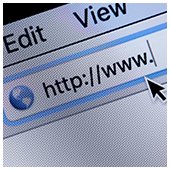 Enterprise cybersecurity is a holistic system that involves employing security practices at every level of use. This includes picking out the most secure application for web browsing. Consider the security features of these popular web browsers when picking yours.

Posted on Wednesday August 21, 2019 | firefox, google, microsoft, chrome, windows 10, biometrics, mozilla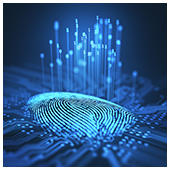 Google Chrome and Mozilla Firefox Lite support web-based biometric authentication. The leading mobile browsers now allow users to sign in to online profiles through fingerprint scanners, facial recognition, and the like. What's more, online biometric authentication through these browsers requires no additional software.

Posted on Wednesday July 10, 2019 | google, google play, chrome, free apps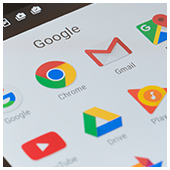 Did you know that Google offers more than just Gmail, Maps, and YouTube? A quick browse through Google Play will introduce you to a host of apps that can make your life easier. Window shopping at the Google store, however, means an inundation of productivity-destroying entertainment apps, and you probably have no time to sift through them all. But we do, so make room on your device for these four extremely useful Google tools.

Posted on Monday June 17, 2019 | android, google drive, chrome, electronic signature, hellosign, kami, merge, pdf, pdf merge, scan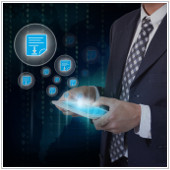 Google Drive keeps improving as a productivity suite. And yet for reasons unknown, its time-saving PDF management features have gone under the radar - features like scanning documents with your phone and saving them as PDFs without switching out of Google Drive. Here are some of the other underused PDF features in Google Drive.