Tag Search: cloud backup
Posted on Wednesday December 18, 2019 | cloud computing, business continuity, data backup, data recovery, cloud backup, uptime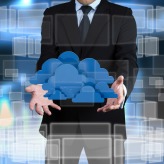 Business continuity is often overlooked until it's too late. But with the cloud on their side, IT departments and business owners can more easily adopt this strategy to help avert the next outage. Here's how the cloud benefits implementations of business continuity.

Posted on Thursday May 10, 2018 | storage capacity, security, data recovery, cloud backup, business continuity, budget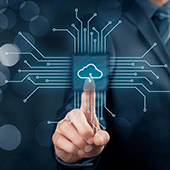 It is always better to be safe than sorry. And given the fact that files can disappear or be corrupted in an instant, small businesses need robust data backup systems in place. Without one, you could very well lose lots of money and have your hard-earned reputation irrevocably damaged.

Posted on Tuesday May 23, 2017 | windows, wannacry, software update, security, external hard drive, cloud backup, business continuity, antivirus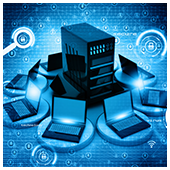 Both businesses and individuals across dozens of countries are scrambling to fix their computer systems after a ransomware, named WannaCry, caused major disruptions earlier this month. Like most ransomware, WannaCry encrypts files and demands a Bitcoin payment for their release. What's worse, more WannaCry variants will likely be developed in the near future, according to security researchers. Fortunately, there are some common strategies you can use to mitigate the damage of the ransomware.

Page: 1