Tag Search: cloud hosting
Posted on Friday November 10, 2023 | voip, voice over internet protocol, cloud hosting, on premises hosting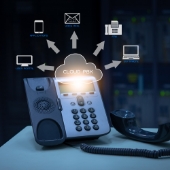 With more and more businesses turning to Voice over Internet Protocol (VoIP) for their communication needs, the question of where to host these services has gained significant importance. In this article, we explore the essential considerations one should take into account before choosing cloud or on-premises VoIP hosting. By understanding the key factors, you can make well-informed choices that support your business's strategic goals.

Posted on Wednesday June 21, 2023 | cloud computing, email, web and cloud, cloud technology, cloud hosting, cloud based servers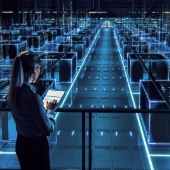 Cloud technology has undoubtedly become an indispensable aspect of computing in recent years. Nevertheless, some small- to mid-sized businesses (SMBs) still face uncertainty when deciding which processes to migrate to the cloud. If you own or operate an SMB and are facing this dilemma, we've got you covered. Here's an overview of several popular cloud solutions that your business should consider implementing.

Posted on Friday December 23, 2022 | dedicated hosting, shared hosting, web host, web host defined, web host definition, what is a web host, cloud hosting, virtual private server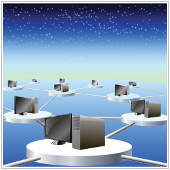 To make your business visible to the world, you must establish an online presence. Doing so requires creating a website and partnering with a capable web host. This informative blog post will guide entrepreneurs in understanding the basics of web hosting so they can get their site up and running quickly.

Page: 1