Tag Search: cloud services
Posted on Wednesday May 18, 2022 | tricks, tips, smb, growth, cloud services, cloud computing, cloud, affordability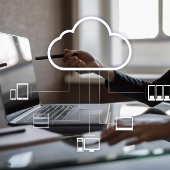 The cloud is a great way for small- and medium-sized businesses (SMBs) like yours to save on IT costs. However, not all business owners are aware of the hidden costs associated with using cloud technologies. In this blog post, we will discuss five cost-saving tips that will help you leverage cloud services without breaking the bank.

Posted on Friday February 12, 2021 | cloud, cloud services, saas, iaas, paas, software as a service, infrastructure as a service, platform as a service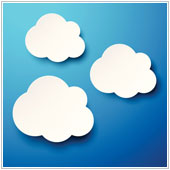 Cloud computing has become a staple in business strategy and IT architecture over the past years. It provides the simplest and quickest access to myriad hardware and software over the internet. Compared to traditional on-premises infrastructures, cloud-based solutions such as SaaS, PaaS, and IaaS offer a host of benefits. Let's take a look at these and find out which cloud computing service is best for your business.

Posted on Friday March 27, 2020 | cloud, cloud services, saas, work from home, remote work, covid 19, cloud use, coronavirus, pandemic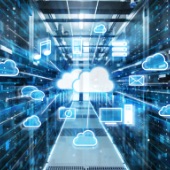 As the COVID-19 pandemic spreads to more nations worldwide, millions of businesses turn to the internet as their employees are forced to work from home. Is the World Wide Web ready for the sudden increase in demand for cloud-based services?

Posted on Tuesday September 24, 2019 | cloud, qs_2, cloud services, saas, web, iaas, paas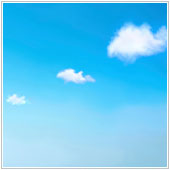 Cloud computing has become a staple in business strategy and IT architecture over the past couple of years. The functions and benefits of using the cloud let businesses seek to adopt new business models, obtain valuable insights from massive amounts of data, manage workloads, and gain competitive advantage. But cloud adoption can be tedious, and knowing the right kind of cloud to adopt for your business is critical to your success. This article will help you understand the three types of cloud service models.

Posted on Monday December 19, 2016 | google, cloud services, app creation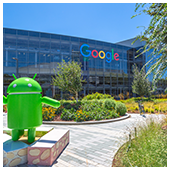 Until fairly recently, the development and creation of apps was a task accomplished only by seasoned coders and programmers. However, Google's newest product offers businesses and users the opportunity to create their own apps with little to no programming language required. The goal is to compete with Microsoft and similar platforms for app creation and make the app development process easier for anyone. If you are interested in designing your own app but don't have any programming experience, continue reading to learn more about this development.

Posted on Thursday October 20, 2016 | pie, ios, icloud, cloud services, cloud infrastructure, apple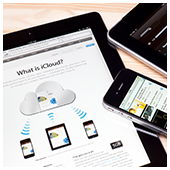 Apple is planning to improve its cloud services by bringing together its various teams who work on projects like iCloud, Siri, Apple Maps, Apple Pay, Apple Music and Apple News into one campus. The involved personnel are expected to relocate to the current company's Infinite Loop campus in Cupertino, California, rather than to the second location that is under construction. Read on to learn more about Apple's new service improvement plans.

Page: 1