Tag Search: cluttered desktop
Posted on Wednesday October 06, 2021 | windows, windows tips, arranging windows desktop, cluttered desktop, desktop clutter, windows 10, windows 10 tips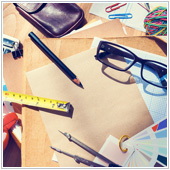 Imagine a workstation with papers, folders, food, and electronics strewn all around, then having to scour through everything to find an unlabeled thumb drive containing an important sales report. This is practically the same hassle you and your staff suffer when you have cluttered desktops. Fortunately, there are a few simple things you can do to get organized again.

Posted on Wednesday February 24, 2021 | tips, cluttered desktop, desktop clutter, computer desktop, computer tips, optimizing windows computers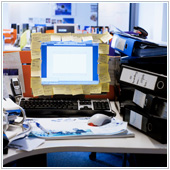 A cluttered computer desktop can hamper productivity. When a bunch of files, folders, and applications are fighting for space on your desktop, it can be difficult to look for the ones you need. You may not realize it, but the clutter affects the way you work and slows you down. Follow these tips to get rid of the mess on your desktop.

Posted on Friday August 28, 2020 | windows, windows tips, arranging windows desktop, cluttered desktop, desktop clutter, windows 10, windows 10 tips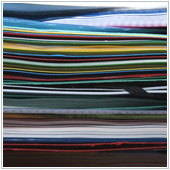 It's simple, really: if your desktop is messy, then it's more difficult to use. Don't waste time and energy struggling to function - literally clean up your act by heeding our tips on decluttering your desktop.

Posted on Tuesday July 16, 2019 | windows 8, windows, windows 8 tips, windows 8 1, windows tips, arranging windows desktop, cluttered desktop, desktop clutter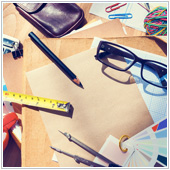 Anything that hinders productivity is considered detrimental to profit, and a cluttered computer is one of them. Even a little time spent looking for files and applications in a crowded desktop can eventually add up to hours of downtime. Worse, it can mean losing critical data like important reports. Here are some tips to help your employees clear their desktops and optimize their virtual working space.

Page: 1