Tag Search: collaboration
Posted on Wednesday October 13, 2021 | microsoft office, productivity, microsoft, collaboration, microsoft word, onedrive, editing, formatting, word online, file sharing, styles gallery, word processor
Microsoft Word is synonymous with document processing, which isn't a surprise given its ubiquity and reputation for being user-friendly. Yet, many users are still surprised to learn that it has plenty of useful features, albeit ones that are hiding in plain sight. Here are some of them.

Posted on Friday July 23, 2021 | productivity, microsoft, office 365, collaboration, office, workplace analytics, microsoft 365, microsoft teams, employee engagement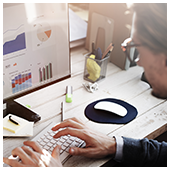 Microsoft Workplace Analytics is a cloud-based service that allows organizations to assess employee performance using data gathered from Office 365. This enables business leaders to identify inefficiencies in how tasks are carried out, and then come up with a strategy for eliminating these in order to increase productivity.

Posted on Friday April 30, 2021 | cloud, collaboration, outsourcing, human cloud, modern workplace, outsourcing staff, remote workplace, startups, virtual workers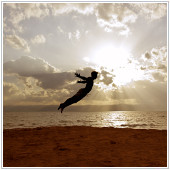 If the prevalent image of a startup is a couple of guys in a garage (think Amazon, Apple, Microsoft), the emerging picture of the workforce of the future consists of skilled talents collaborating in the cloud. Thanks to the human cloud, small- and medium-sized businesses (SMBs) can now eliminate the barriers associated with traditional workspaces and enjoy cost-effective solutions.

Posted on Wednesday September 23, 2020 | microsoft office, productivity, microsoft, collaboration, microsoft word, onedrive, editing, formatting, word online, file sharing, styles gallery, word processor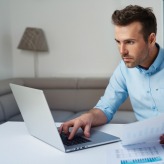 Microsoft Word is the go-to word processor for many businesses across all sectors. This popular tool is constantly updated with new features that make it even more useful and valuable for business use. Here are a few features that you should take advantage of to boost your productivity and efficiency at work.

Posted on Friday September 04, 2020 | cloud, office 365, collaboration, yammer, groups, microsoft 365, microsoft teams, outlook groups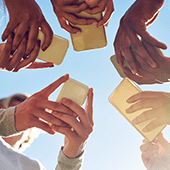 Yammer, Outlook Groups, and Microsoft Teams have plenty in common. They're all Microsoft 365 tools designed for sharing files and communicating with colleagues. So what differentiates them from one another, and when should you use which? Let's take a quick look.

Posted on Monday March 23, 2020 | collaboration, remote working, work from home, microsoft teams, covid 19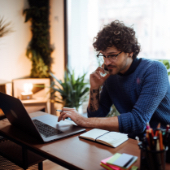 With the COVID-19 pandemic forcing employees to work from home, you and your staff can take advantage of Microsoft Teams to stay productive. Microsoft recently enhanced this already powerful tool's capabilities, making it easier for more people to take advantage of its advanced features.