Tag Search: collaboration
Posted on Monday March 23, 2020 | collaboration, remote working, work from home, microsoft teams, covid 19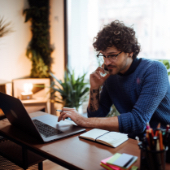 With the COVID-19 pandemic forcing employees to work from home, you and your staff can take advantage of Microsoft Teams to stay productive. Microsoft recently enhanced this already powerful tool's capabilities, making it easier for more people to take advantage of its advanced features.

Posted on Monday August 05, 2019 | cloud, collaboration, outsourcing, human cloud, modern workplace, outsourcing staff, remote workplace, startups, virtual workers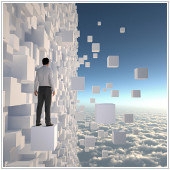 Companies are increasingly tapping into a virtual, on-demand workforce that's proving to be a third-generation ecosystem for key talent. The human cloud offers a competitive advantage for startups and small- and medium-sized businesses (SMBs) by letting them outsource specialized skills and expertise globally. Learn what the human cloud is and how it enhances remote team collaboration.

Posted on Thursday February 21, 2019 | yammer, office 365, microsoft teams, groups, collaboration, cloud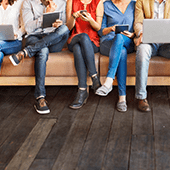 While most Office 365 apps serve a unique purpose, tools like Outlook Groups, Yammer, and Microsoft Teams can all be used for office communication and collaboration. However, there are small differences in the way they can be used. Let us break it down for you.

Posted on Monday December 17, 2018 | reporting, google data studio, data visualization, dashboard, collaboration, business analytics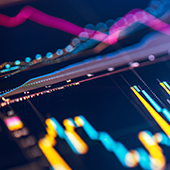 Google is well known for its powerful search engine, but did you know it also offers intuitive business intelligence tools? Google Data Studio is one of the tools in the Google Analytics 360 Suite, and many companies are already raving about it.

Posted on Friday January 26, 2018 | yammer, office 365, microsoft teams, groups, collaboration, cloud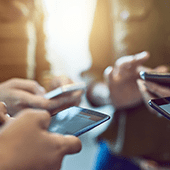 Office 365 is chock full of so many apps that it's sometimes difficult to keep track of them all. Sure, you have the most popular tools like Word and Skype for Business, but there are three tools in the lineup that seem like they could be used the same way: Outlook Groups, Yammer, and Microsoft Teams. Read on to find out what makes these collaboration tools different from each other and when each of them should be used.

Posted on Friday September 01, 2017 | word, productivity, onenote, office, microsoft, information gathering, collaboration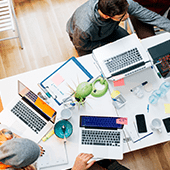 Almost everyone loves PowerPoint, Excel and Word, but there's another Office application that should be recognized as a must-have: OneNote. It's an app for pulling together text, video, audio, and other visual resources to create shareable notebooks full of useful information. With this article, you can master OneNote in no time at all.