Tag Search: communication
Posted on Wednesday May 04, 2022 | voip, communication, voip benefits, qos, quality of service, phone system, voip provider, voip quality of service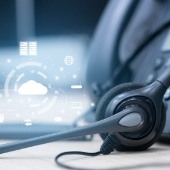 Voice over Internet Protocol (VoIP) has become the top communication system of choice for many small- to medium-sized businesses. If your business is looking to switch to VoIP, make sure to ask potential providers about their Quality of Service (QoS). This is because the best QoS is essential for ensuring your company's success. In this article, we will provide a quick overview of what QoS is and some important questions you should ask prospective VoIP providers.

Posted on Friday August 06, 2021 | communication, mistakes, business continuity, business continuity plans, employee management, planning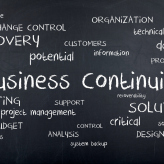 Business continuity plans (BCPs) are designed to protect an organization's critical data in case of a crisis. But there is more to BCPs than securing data; it also entails making sure employees are safe during a disruption. If you want an infallible business continuity plan, cover every base and avoid the following mistakes.

Posted on Friday March 05, 2021 | benefits, voip, communication, quality of service, questions, phone system, voip provider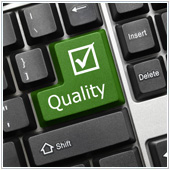 One of the most essential aspects of Voice over Internet Protocol (VoIP) systems you should consider is Quality of Service, or QoS. To make sure your provider will deliver optimal service with minimal downtime, ask them these questions about their QoS.

Posted on Monday January 11, 2021 | emr, communication, treatment, emr efficiency, costs, medical operations, recordkeeping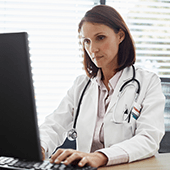 Healthcare providers are ditching the traditional pen and clipboard, and are looking to electronic systems to house their patient records. Electronic medical records (EMRs) offer healthcare professionals a quicker way of accessing and sharing patient information between offices and providers. They also provide several major benefits to healthcare organizations and transform the way professionals work.

Posted on Friday May 08, 2020 | cloud computing, social media, communication, video conferencing, remote work, covid 19, cloud hosting solutions, cloud based payment systems, social distancing, stay at home, video calls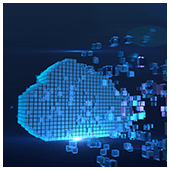 The term "viral" has taken its original meaning, thanks to the novel coronavirus infecting millions and killing thousands of people all over the world. As it rages on, we can see how cloud computing is helping us push through these trying times.

Posted on Wednesday May 06, 2020 | business, smbs, communication, business continuity, customer service, ecommerce, covid 19, coronavirus, digital skills, upskilling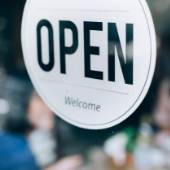 Businesses across the globe have been hit hard by the COVID-19 pandemic. Many have been forced to close their doors, some only temporarily, but countless others for good. With experts saying there's no guarantee of a rapid economic recovery, it's important that you reassess and redefine your business strategy and buckle down for more storms ahead. Here are some tips to help your business survive this crisis and come out on top.

Page: 12