Tag Search: communication
Posted on Friday May 08, 2020 | cloud computing, social media, communication, video conferencing, remote work, covid 19, cloud hosting solutions, cloud based payment systems, social distancing, stay at home, video calls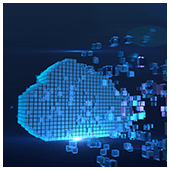 The term "viral" has taken its original meaning, thanks to the novel coronavirus infecting millions and killing thousands of people all over the world. As it rages on, we can see how cloud computing is helping us push through these trying times.

Posted on Wednesday May 06, 2020 | business, smbs, communication, business continuity, customer service, ecommerce, covid 19, coronavirus, digital skills, upskilling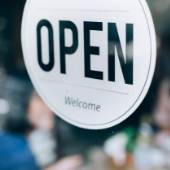 Businesses across the globe have been hit hard by the COVID-19 pandemic. Many have been forced to close their doors, some only temporarily, but countless others for good. With experts saying there's no guarantee of a rapid economic recovery, it's important that you reassess and redefine your business strategy and buckle down for more storms ahead. Here are some tips to help your business survive this crisis and come out on top.

Posted on Monday April 06, 2020 | remote workers, productivity, project management, communication, office, remote working, project management tools, remote workplace, collaboration tools, covid 19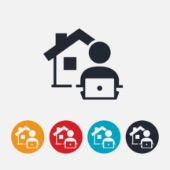 Remote work is on the rise like never before as companies are pressured to sustain operations amidst the COVID-19 pandemic. But even before massive business disruptions, remote working has been a growing trend. Many have been enjoying work-from-home setups with the help of the right tools. This article is a list of our favorites.

Posted on Wednesday April 01, 2020 | productivity, voip, communication, voice over internet protocol, work from home, remote work, covid 19, coronavirus, auto attendant, voip phone, voip telephony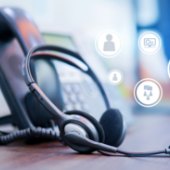 In this time of uncertainty brought about by the COVID-19 pandemic, communication is more important than ever. Organizations in all sectors are struggling to stay connected with their remote workforces, as well as clients and partners who need assistance. Voice over Internet Protocol (VoIP) telephony offers the perfect solution. Aside from ensuring good communication, VoIP has a raft of other benefits to offer your organization in this difficult time. Read on to learn all about them.

Posted on Friday October 25, 2019 | tips, communication, mistakes, business continuity, employee management, planning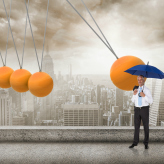 In the event of a disaster, businesses must make sure their servers and data are safe. But simply backing up your data doesn't guarantee business continuity. Here are the mistakes that companies should avoid when preparing for the worst-case scenario.

Posted on Monday January 29, 2018 | voip, skype, privacy, microsoft, internet calls, end to end encryption, communication, app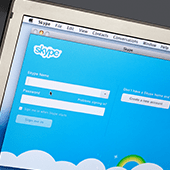 With more targeted attacks on social networking services than ever, private conversations with your business partners can become public information. To prevent this, Skype has released a new feature that ensures complete privacy by encrypting all types of communication. Here are some of the features.

Page: 12