Tag Search: computer security
Posted on Friday July 29, 2022 | malware, it security, computer security, ransomware, antivirus, phishing, cybersecurity, social engineering, zero day attack, intrusion prevention system
As more and more businesses move their operations online, the need for robust cybersecurity measures has never been greater. However, many employees are still unfamiliar with many cybersecurity terms. Here are some of the most commonly used terms in IT security. By understanding these terms, you will be better equipped to protect your business from cyberattacks.

Posted on Wednesday May 12, 2021 | malware, it security, computer security, ransomware, antivirus, phishing, cybersecurity, intrusion protection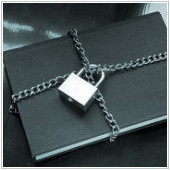 It's every business user's responsibility to protect their computers and data from cyberattacks. The good news is that you don't need to be an IT security expert to keep them safe. You can start increasing your knowledge by learning some of these basic cybersecurity terms.

Page: 1