Tag Search: cost
Posted on Friday June 21, 2019 | hardware, cloud, cost, smb, infrastructure, virtual machines, software licenses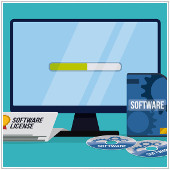 Since the very first software release, software licensing was already considered a challenge. In the past, many software licensing models were based on concurrent connections or number of installations. Today, virtualization and multicore CPUs add a new level of complexity, making it more difficult to track costs and how many licenses you'll need. Let's take a closer look at the following considerations to help you make a better decision.

Posted on Friday June 10, 2016 | virtualization, software, smb, small, size, presentation, medium, maintenance, hardware, effective, desktop, cost, business, application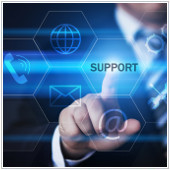 Virtualization has permanently changed the world of IT and computing and bringing with it the overhaul of IT architecture and workflow. One would think that it would reach its saturation point sooner or later but with constant innovation and development, virtualization has permeated and penetrated deep as to reach the client level. Here are three virtualization options for SMB's wishing to optimize their tech resources:

Posted on Wednesday May 25, 2016 | virtualization, virtual machines, software licenses, smb, infrastructure, hardware, cost, cloud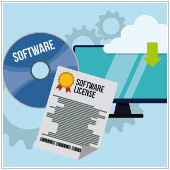 Software licensing has been a thorn in everybody's side for as long as we can remember. It's no surprise that as software begins to help us to consolidate and combine pieces of hardware through virtualization, we're confronted with this problem yet again. SMBs are often unfortunate victims of licensing models that favor individual or enterprise purchasing, without enough options in between. Why don't we delve a little deeper to see how your business can tackle virtualization while taking this legal necessity into consideration ?

Posted on Tuesday May 24, 2016 | virtualization, virtual machines, software licenses, smb, infrastructure, hardware, cost, cloud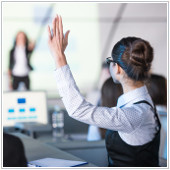 Slideshow presentations are only as good as the tools used to create them. With Google's recent update to its Slides software, that baseline just got a huge boost. One of the biggest advantages of Google's Drive software suite are the cloud-based features, and with the newest update to the Slides program you can explore a whole new way to interact with your audience. Keep reading to find out just how great this new feature is.

Posted on Friday February 26, 2016 | virtualization, system, software, smb, small, recovery, medium, disaster, desktop, cutting, cost, businesses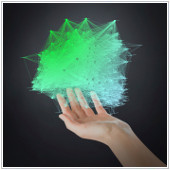 For the past year Strem Chemicals, a Massachusetts-based company which manufactures and markets specialty chemicals, has utilized virtualization. This process has seen them improve in several areas such as cost reduction and even disaster recovery. This is one of thousands of companies that has saved a substantial amount of money since incorporating virtualization into their business model. With that in mind, here are couple of ways SMB's like yours can use virtualization to enhance cost benefits beyond the bottom line.

Page: 1