Tag Search: covid 19
Posted on Monday April 06, 2020 | remote workers, productivity, project management, office, project management tools, trello, remote workplace, microsoft teams, collaboration tools, slack, covid 19, basecamp, join me, mattermost, real time communication, remote desktop applications, rocketchat, splashtop, teamviewer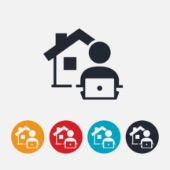 Remote work is on the rise like never before as companies are pressured to sustain operations amidst the COVID-19 pandemic. But even before massive business disruptions, remote working has been a growing trend. Many have been enjoying work-from-home setups with the help of the right tools. This article is a list of our favorites.

Posted on Wednesday April 01, 2020 | productivity, voip, communication, voice over internet protocol, work from home, remote work, covid 19, coronavirus, auto attendant, voip phone, voip telephony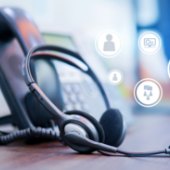 In this time of uncertainty brought about by the COVID-19 pandemic, communication is more important than ever. Organizations in all sectors are struggling to stay connected with their remote workforces, as well as clients and partners who need assistance. Voice over Internet Protocol (VoIP) telephony offers the perfect solution. Aside from ensuring good communication, VoIP has a raft of other benefits to offer your organization in this difficult time. Read on to learn all about them.

Posted on Friday March 27, 2020 | cloud, cloud services, saas, work from home, remote work, covid 19, cloud use, coronavirus, pandemic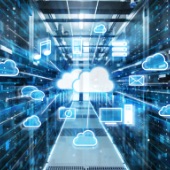 As the COVID-19 pandemic spreads to more nations worldwide, millions of businesses turn to the internet as their employees are forced to work from home. Is the World Wide Web ready for the sudden increase in demand for cloud-based services?

Posted on Wednesday March 25, 2020 | business, covid 19, coronavirus business impact, coronavirus pandemic, small business technology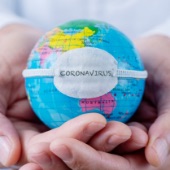 The coronavirus pandemic is affecting individuals and businesses worldwide. As COVID-19 continues to spread, the private and public sectors are exerting great efforts to cope with present and future challenges. This includes leveraging technology resources. Here are some of the ways the pandemic will impact technology use.

Posted on Monday March 23, 2020 | collaboration, remote working, work from home, microsoft teams, covid 19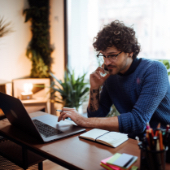 With the COVID-19 pandemic forcing employees to work from home, you and your staff can take advantage of Microsoft Teams to stay productive. Microsoft recently enhanced this already powerful tool's capabilities, making it easier for more people to take advantage of its advanced features.

Page: 12