Tag Search: crime
Posted on Monday June 22, 2020 | crime, google, privacy, security
An anonymous reader quotes a report from Ars Technica: Hackers are abusing Google Analytics so that they can more covertly siphon stolen credit card data out of infected ecommerce sites, researchers reported on Monday. Payment card skimming used to refer solely to the practice of infecting point-of-sale machines in brick-and-mortar stores. The malware would extract credit card numbers and other data. Attackers would then use or sell the stolen information so it could be used in payment card fraud. One challenge in pulling off the hack is bypassing website security policies or concealing the exfiltration of massive amounts of sensitive data from endpoint security applications installed on the infected network. Researchers from Kaspersky Lab on Monday said that they have recently observed about two dozen infected sites that found a novel way to achieve this. Instead of sending it to attacker-controlled servers, the attackers send it to Google Analytics accounts they control. Since the Google service is so widely used, ecommerce site security policies generally fully trust it to receive data. "Google Analytics is an extremely popular service (used on more than 29 million sites, according to BuiltWith) and is blindly trusted by users," Kaspersky Lab researcher Victoria Vlasova wrote here. "Administrators write *.google-analytics.com into the Content-Security-Policy header (used for listing resources from which third-party code can be downloaded), allowing the service to collect data. What's more, the attack can be implemented without downloading code from external sources." The researcher added: "To harvest data about visitors using Google Analytics, the site owner must configure the tracking parameters in their account on analytics.google.com, get the tracking ID (trackingId, a string like this: UA-XXXX-Y), and insert it into the web pages together with the tracking code (a special snippet of code). Several tracking codes can rub shoulders on one site, sending data about visitors to different Analytics accounts." The "UA-XXXX-Y" refers to the tracking ID that Google Analytics uses to tell one account from another. As demonstrated in the following screenshot, showing malicious code on an infected site, the IDs (underlined) can easily blend in with legitimate code.

Posted on Wednesday March 06, 2019 | threat, target, security, sector, safety, money, industry, financial, cyber, customer, crime, bank, attack, account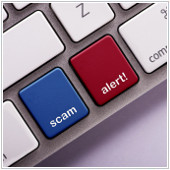 The financial sector has long been heavily targeted by cybercriminals. Over the years, the number of attacks that involved extortion, social engineering, and credential-stealing malware has surged rapidly. This means that financial institutions should strive to familiarize themselves with the threats and the agents behind them. Here are seven new threats and tactics, techniques, and procedures that security professionals should know about.

Posted on Friday November 30, 2018 | crime, Piracy, privacy, security alerts
An anonymous reader writes: Starwood Hotels has confirmed its hotel guest database of about 500 million customers has been stolen in a data breach. The hotel and resorts giant said in a statement filed with U.S. regulators that the "unauthorized access" to its guest database was detected on or before September 10 -- but may have dated back as far as 2014. "Marriott learned during the investigation that there had been unauthorized access to the Starwood network since 2014," said the statement. "Marriott recently discovered that an unauthorized party had copied and encrypted information, and took steps towards removing it." Specific details of the breach remain unknown. We've contacted Starwood for more and will update when we hear back. The company said hat it obtained and decrypted the database on November 19 and "determined that the contents were from the Starwood guest reservation database." Some 327 million records contained a guest's name, postal address, phone number, date of birth, gender, email address, passport number, Starwood's rewards information (including points and balance), arrival and departure information, reservation date, and their communication preferences.

Posted on Saturday October 20, 2018 | crime, Piracy, privacy, security
An anonymous reader quotes a report from Gizmodo: Sensitive information belonging to roughly 75,000 individuals was exposed after a government healthcare sign-up system got hacked, the Centers for Medicare & Medicaid Services (CMS) said on Friday. The agency said that "anomalous system activity" was detected last week in the Direct Enrollment system, which Americans use to enroll in healthcare plans via the insurance exchange established under the Affordable Care Act -- also known as Obamacare. A breach was declared on Wednesday. It's unclear why the agency, which is part of the U.S. Department of Health and Human Services, chose to not announce the incident sooner. Officials said the hacked portal is used by insurance agents and brokers to help Americans sign up for coverage and that no other systems were involved. The affected system has been disabled. CMS said it hoped to restore it before the end of next week. "I want to make clear to the public that HealthCare.gov and the Marketplace Call Center are still available, and open enrollment will not be negatively impacted," CMS Administrator Seema Verma said in a statement. "We are working to identify the individuals potentially impacted as quickly as possible so that we can notify them and provide resources such as credit protection."

Posted on Thursday September 13, 2018 | bitcoin, crime, security
An anonymous reader quotes a report from ZDNet: Users of Kodi, a popular media player and platform designed for TVs and online streaming, have been the targets of a malware campaign, ZDNet has learned from cyber-security firm ESET. According to a report that will be published later today and shared with ZDNet in advance, the company's malware analysts have uncovered that at least three popular repositories of Kodi add-ons have been infected and helped spread a malware strain that secretly mined cryptocurrency on users' computers. ESET researchers say they found malicious code hidden in some of the add-ons found on three add-on repositories known as Bubbles, Gaia, and XvBMC, all offline at the time of writing, after receiving copyright infringement complaints. Researchers said that some of the add-ons found on these repositories would contain malicious code that triggered the download of a second Kodi add-on, which, in turn, would contain code to fingerprint the user's OS and later install a cryptocurrency miner. While Kodi can run on various platforms, ESET says that the operators of this illicit cryptocurrency mining operation only delivered a miner for Windows and Linux users. The crooks reportedly mined for Monero, infecting over 4,700 victims and generating over 62 Monero coins, worth today nearly $7,000.

Posted on Tuesday June 05, 2018 | Biotech, crime, privacy, security
Joseph Cox, reporting for Motherboard: Unfortunately for customers of MyHeritage, a genealogy and DNA testing service, a researcher uncovered 92 million account details related to the company sitting on a server, according to an announcement from MyHeritage. The data relates to users who signed up to MyHeritage up to and including October 26, 2017 -- the date of the breach -- the announcement adds. Users of the Israeli-based company can create family trees and search through historical records to try and uncover their ancestry. In January 2017, Israeli media reported the company has some 35 million family trees on its website. In all, the breach impacted 92,283,889 users, according to MyHeritage's disclosure.

Page: 12