Tag Search: customer service
Posted on Friday September 03, 2021 | voip, customer service, internet phones, call recording, customer satisfaction, employee performance, office tool, business voip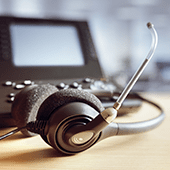 It's almost impossible for small- and medium-sized businesses (SMBs) today to function without Voice over Internet protocol (VoIP). And as an SMB owner, you should explore ways to maximize your VoIP system's features. For starters, you can use its call recording function to enhance your customer service quality. In turn, you can reap the following benefits.

Posted on Monday May 24, 2021 | voip, ip, customer service, connectivity, softphone, hardphone, telephony solution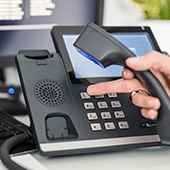 Voice over Internet Protocol (VoIP) as a telephony solution allows small- and mid-sized businesses (SMBs) to choose between traditional desk phones (hardphones) or software-based devices (softphones). Read on to learn which option best suits your organization's needs.

Posted on Monday June 22, 2020 | businesses, voip, business reputation, customer service, call recording, customer satisfaction, employee performance, office tool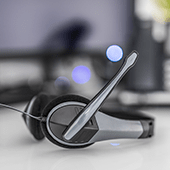 Voice over Internet Protocol (VoIP) provides small- and medium-sized businesses (SMBs) with the convenience of making and receiving calls from anywhere with an active internet connection. VoIP enables your staff to meet the demands of your clients, which boosts customer satisfaction. VoIP also has another feature that can take your customer service to the next level: call recording.

Posted on Wednesday May 06, 2020 | business, smbs, communication, business continuity, customer service, ecommerce, covid 19, coronavirus, digital skills, upskilling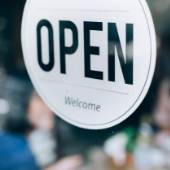 Businesses across the globe have been hit hard by the COVID-19 pandemic. Many have been forced to close their doors, some only temporarily, but countless others for good. With experts saying there's no guarantee of a rapid economic recovery, it's important that you reassess and redefine your business strategy and buckle down for more storms ahead. Here are some tips to help your business survive this crisis and come out on top.

Posted on Monday March 02, 2020 | voip, artificial intelligence, customer service, robots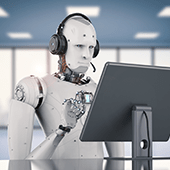 The use of artificial intelligence (AI) is becoming increasingly common across numerous industries, reshaping the way organizations conduct business. In the Voice over Internet Protocol (VoIP) market, in particular, AI's proactive and predictive automation processes can significantly increase precision, accuracy, and efficiency. How so? Read on to find out.

Posted on Friday May 17, 2019 | roi, data, voip, crm, smb, customer service, product trends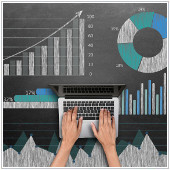 If you're making or receiving Voice over Internet Protocol (VoIP) calls, you may gather a lot of valuable data without knowing it. Whether you're still getting accustomed to your new telephone system, or you're simply unaware of your VoIP data, here are five things you can do to benefit from it.