Tag Search: cyber security
Posted on Tuesday January 23, 2018 | vulnerabilities, spectre, processor, meltdown, cyber security, apple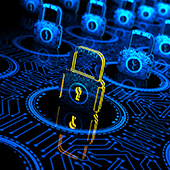 Spectre and Meltdown are critical security flaws that affect a majority of computers today, including the one you're using to read this. They can leak your passwords and other sensitive data, which is why software companies are working on security patches. The good news for Apple users is that fixes are now available to keep their devices temporarily safe.

Posted on Friday December 29, 2017 | tips, smartphones, mobile phones, cyber security, android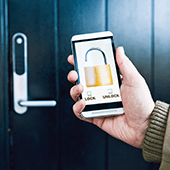 Cyber criminals will always be eyeing your data regardless of where it's stored. That means even your trusty Android phone or iPhone isn't safe. In fact, it may be more exposed to security risks than you think. These tips can help increase your mobile's security.

Posted on Friday December 22, 2017 | phishing scam, https, encryption, cyber security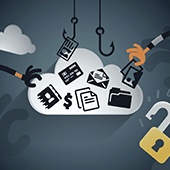 Just when you thought cyber criminals couldn't get smarter, along comes a new scamming technique. Previously used for safeguarding browsing activity, encryption tools are now used by hackers in carrying out phishing scams. This means some fraudulent sites may have HTTPS on their address, giving users a false sense of security.

Posted on Wednesday December 20, 2017 | software, security, laptop, keylogger, hp, hardware, cyber security, antivirus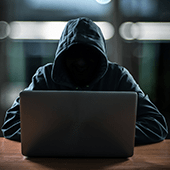 Are you using an HP laptop? If so, your machine might have a keylogger pre-installed. This means every stroke you hit on your keyboard can be recorded and your passwords and personal details can be exposed. But don't panic. We're about to tell you how to remove it while educating you about this sneaky software and how to steer clear from it.

Posted on Monday December 04, 2017 | security report, protenus, healthcare, emrs, cyber security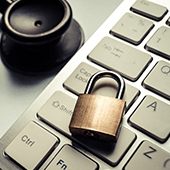 In November 2017, healthcare data security and privacy company Protenus released a report on the most common security breaches in healthcare. Here are a few key takeaways.

Posted on Friday November 17, 2017 | wifi, macos, macbook, krack, cyber security, apple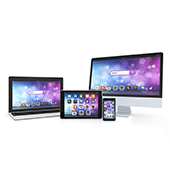 The macOS 10.13.1 High Sierra update "improves the security, stability, and reliability of your Mac and is recommended for all users." This is a standard message in most operating system updates, but users seldom pay heed. This time, however, Apple's latest Mac OS includes a security update that's essential to keeping your devices safe from KRACK.