Tag Search: cybersecurity
Posted on Wednesday December 12, 2018 | threats, tags: hardware, smartphone, mobile device, cybersecurity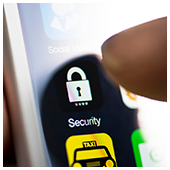 Businesses have embraced mobile technology, as it allows for constant collaboration, which increases productivity. But as the number of mobile devices used in daily operations grows, so do the incidents of cybercrimes targeting smartphones and tablets. Protect your company mobile devices by following these steps.

Posted on Wednesday November 28, 2018 | white hat, hacking, gray hat, cybersecurity, black hat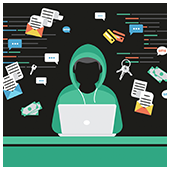 Newspaper headlines and Hollywood movies have shaped our understanding of computer hackers, but in the real world it's not so simple. Some hackers are making massive contributions to the field of cybersecurity, it just depends on which hat they're wearing that day. Take a few minutes to learn about white, black, and gray hat hackers.

Posted on Wednesday November 21, 2018 | ransomware, privacy, malware, infosec, information security, cybersecurity, cybercrime, cyber threats, android mobile security, android device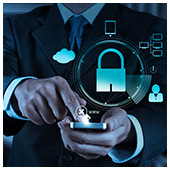 When personal and professional information live on one mobile device, a small breach can have huge impacts. As the adoption of bring your own device (BYOD) policies increase, employee awareness of cyberthreats becomes critical. Here are five tips for avoiding common Android-based security risks.

Posted on Thursday November 08, 2018 | software, routers, operating system, managed services, hardware, firmware, cybersecurity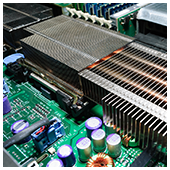 If most of your company's computers are obsolete, they double or even triple your chances of experiencing a data breach. This emphasizes how dangerous it is to have outdated applications, operating systems, and even web browsers. Failing to update your firmware could expose your business to major security threats.

Posted on Friday October 26, 2018 | prevention, intrusion prevention system, firewalls, cybersecurity, antivirus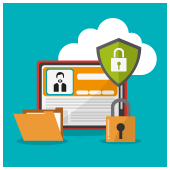 Do you spend hours obsessing about the inner workings of DNS-layer security, intrusion prevention systems, and data encryption? If you're not a managed IT services provider (MSP), you probably don't. Instead, you're probably looking for a business partner to manage those nitty-gritty details for you. However, there's one thing you really ought to know: What exactly are "proactive cybersecurity" measures?

Posted on Tuesday October 02, 2018 | virtualization, virtual machines, vdi, software defined networking, servers, scalability, hyperconvergence, cybersecurity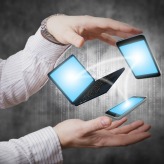 Routers, switches, modems, gateways, firewalls, servers, and storage devices - these are just some of the many machines you need to build a network infrastructure that enables effective internal and external communications. Even when pared down to serve fewer users, the costs of building a similar infrastructure were prohibitive for SMBs, at least until hyperconvergence came along.