Tag Search: data backups
Posted on Tuesday August 13, 2019 | server, virtualization, data security, data backups, operations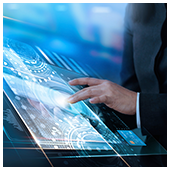 Virtualization can boost operational efficiencies like never before, but you have to understand that the benefits aren't always immediate. As valuable as it is, it does come with flaws to those who don't know how to properly adopt it. Here are a few concerns that can become an issue in virtualization adoption.

Posted on Wednesday July 17, 2019 | disaster recovery, managed services, business continuity, data backups, data analytics, backup solutions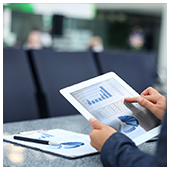 Collecting data is vital for keeping records, tracking performance, and delighting customers. With so much on the line, it's never been more important to have backups of all your files. If your data is growing at a rate that's hard to keep up with, analytics tools are an awesome way to figure out which backups matter most and how to prioritize them.

Posted on Monday December 24, 2018 | ransomware, mobile ransomware, data backups, cybersecurity, android
The increasing usage of mobile devices, specifically by businesses, will naturally entice more hackers to develop mobile ransomware. What is this form of malware, and how can you keep it from invading your Android device?

Posted on Thursday September 07, 2017 | ransomware, mobile ransomware, malware, data backups, cybersecurity, android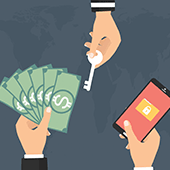 Traditional ransomware like WannaCry has been explained a thousand ways on a thousand blogs. But one thing you may not have thought about is what ransomware would be like if it infected your mobile device. Read on to learn more.

Page: 1