Tag Search: data security
Posted on Wednesday January 09, 2019 | xenmobile, vmware, virtualization, mobile device management, mdm, data security, citrix, airwatch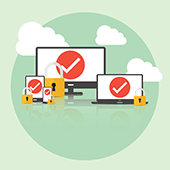 Cybersecurity threats are increasing for both small and large businesses, which means solutions that protect mobile devices are no longer just nice-to-have solutions. As more work is handled outside of the office, the risks to your data increase. Virtualization vendors are leading the charge to tackle these challenges with innovative solutions.

Posted on Thursday November 22, 2018 | security, mobile security, mobile backup, malware, information security, disaster recovery, data security, business continuity, backups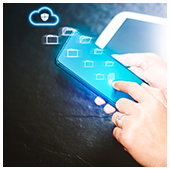 Companies such as Apple, Samsung, and others have turned mobile phones into mini-computers that can serve as a substitute for your laptop, or as a storage device. If you're using a smartphone as a communications and storage device, backing up now would be a wise move.

Posted on Thursday November 15, 2018 | session timeouts, policy alerts, office 365, multi factor authentication, mobile device management, encryption, data security, compliance, calendar sharing, access management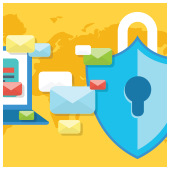 Office 365 is a complete cloud solution that allows you to store thousands of files and collaborate on them, too. In addition to its productivity features, the service comes with security and compliance solutions that will help businesses avoid the crushing financial and legal repercussions of data loss. However, even with its comprehensive security tools, the service has some data security risks that need to be addressed. The following tips will keep your business data private and secure.

Posted on Wednesday October 25, 2017 | xenmobile, vmware, virtualization, mobile device management, mdm, data security, citrix, airwatch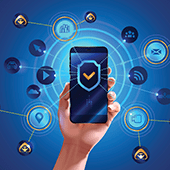 Mobile device security is paramount in today's unpredictable IT landscape. There are plenty of ways to be sure your employees are accessing data safely away from the office, but there is one solution we recommend for the best results: combining mobile security efforts with virtualization technology.

Posted on Monday July 31, 2017 | ransomware, new technology, healthcare, encryption, data security, blockchain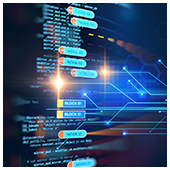 New IT trends are usually equal parts exciting and confusing. Today, that generalization describes blockchain technology perfectly. It's a complex concept that has the potential to totally revolutionize every industry -- including healthcare. Even if you have no plan to invest in blockchain soon, you need to understand what it is.

Posted on Monday May 29, 2017 | session timeouts, policy alerts, office 365, multi factor authentication, mobile device management, encryption, data security, compliance, calendar sharing, access management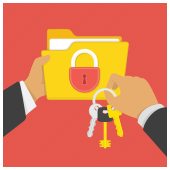 For businesses, the security of sensitive data is critical. If this information is lost or stolen, it could lead to crippling financial losses, legal disputes, and more importantly, loss of customer trust. And while those of you with Microsoft Office 365 installed have some security and compliance tools, there are still some data protection best practices you need to consider. Here are seven of them:

Page: 1