Tag Search: device
Posted on Wednesday August 14, 2019 | security, android, smartphone, encryption, device, factory reset, data wipe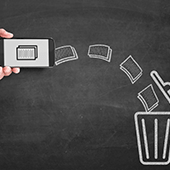 The smartphone has become an important part of our lives and is one gadget that many of us carry most of the time. We not only use it to communicate with others, but to store personal information like email, photos, and contacts, as well. So if you plan to sell your phone or give it to someone else, make sure you erase everything that's stored there.

Posted on Tuesday June 25, 2019 | security, android, tablet, google play, virus, phone, device, remove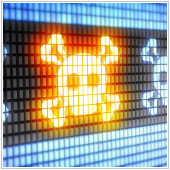 Your smartphone and/or tablet are essential to your day-to-day tasks. Should they get infected by viruses, would you know what steps to take? If you're using an Android device, you're in luck. This guide can help you remove viruses on your Android phone or tablet.

Posted on Wednesday June 05, 2019 | google chrome, business, apps, android tablet, sleep, blue light, device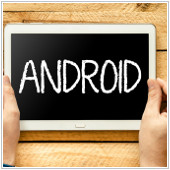 Your precious Android tablet is a handy tool for you to get work done and communicate on the go. But like all electronic gadgets, your Android tablet can severely disrupt your sleep patterns. For business owners like you, not getting enough sleep can dramatically affect the success and growth of your company. Here's how you can prevent this from happening.

Posted on Thursday October 25, 2018 | tricks, tips, technology, smb, security, protection, mac, it, device, apple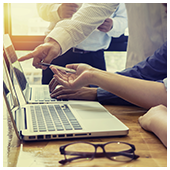 If you're a Mac user, data privacy and security should be your #1 priority. Without the right security measures, you're inviting cybercriminals to steal your critical data. Are you willing to take the risk? Secure your computer and fortify your defenses with these six tips.

Posted on Wednesday June 27, 2018 | android, data wipe, device, encryption, factory reset, security, smartphone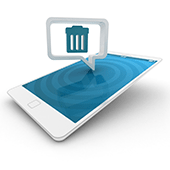 Our mobile phones contain some of our most private data. There are contact details, confidential business emails, financial information, and possibly even risque pictures that you wouldn't want falling into the wrong hands. Factory reset is one way to get rid of everything if you're moving on from your old phone, but there are a few other things you must do first.

Posted on Thursday June 08, 2017 | tricks, tips, technology, smb, security, protection, mac, it, device, apple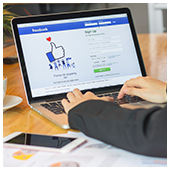 Although well aware of its importance, users still overlook Mac security. This might be excusable if you're using your device just to watch cooking shows or to experiment with PhotoBooth, but not if it's being used in day-to-day business operations. Deter internal and external threats from compromising your device with these tips:

Page: 12