Tag Search: devices
Posted on Monday August 23, 2021 | security, protection, software, antivirus, cybersecurity, devices, cyberthreats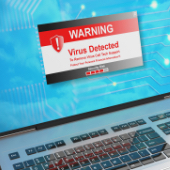 If you think cybersecurity protection is only for large enterprises, think again. More and more cybercriminals are targeting small- and mid-sized businesses because of their lack of proper cybersecurity solutions. Viruses, ransomware, and other types of malware are also becoming more dangerous. This is why using antivirus software is more important than ever. If you're buying one, here's what you need to know.

Posted on Friday May 01, 2020 | security, protection, software, antivirus, cybersecurity, devices, cyberthreats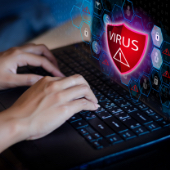 Because of the global pandemic, work from home is now a necessity. This has increased the potential entry points for cybercriminals to infiltrate your network. Now more than ever, businesses need better cybersecurity protection. That's why it's important to choose the right antivirus software for your needs. If you're in the market for one, consider the following points.

Posted on Tuesday March 12, 2019 | devices, security, technology, The Internet
Members of the US Senate and House of Representatives introduced the Internet of Things Cybersecurity Improvement Act on Monday, hoping to bring legislative action to the emerging technology. From a report: Connected devices are expected to boom to 20.4 billion units by 2020, but they don't all have the same levels of security. Hackers often target IoT devices that don't have built-in security, leading to problems like default passwords and vulnerabilities that can't be fixed. [...] Lawmakers are looking to fix that with the bill, which would require a bare minimum of security standards for any IoT devices that the federal government uses. "While I'm excited about their life-changing potential, I'm also concerned that many IoT devices are being sold without appropriate safeguards and protections in place, with the device market prioritizing convenience and price over security," Sen. Mark Warner, a Democrat from Virginia, said in a statement.

Posted on Thursday June 01, 2017 | update, system, smartphones, operating, o, devices, changes, benefits, android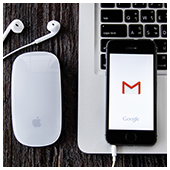 There's a lot of buzz surrounding Google's latest Android operating system known as "Android O." Whether it will continue the trademark snack-theme name is yet to be confirmed, but what we do know is users can expect longer battery life and an improved notification system. Besides that, here are six other OS changes you don't want to miss.

Posted on Monday January 23, 2017 | printing, printer, internet, hardware, google, devices, computer, cloud, access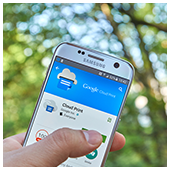 When you picture cloud computing and printing devices, you might think of endless copies of clouds flying out of the printer. But that analogy wouldn't quite apply for Google's Cloud Print service, though. This cloud-computing hybrid allows you to access both regular and internet-enabled printers through the Internet. What are the benefits? Are they worth looking into? Read on for additional insight.

Posted on Tuesday September 20, 2016 | tips, system, smb, purchase, new, hardware, hard, drive, devices, computer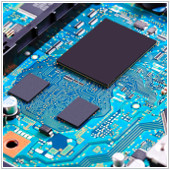 Among all the new-fangled gizmos and whatchamacallits that pop up daily, hard drives remain a vital component for all types of computers. It's completely normal to get a new one every couple of years, but with the overwhelming amount of choices available, a simple purchase becomes a difficult ordeal. Because we don't have a tech fairy that can conjure up what we need, we've compiled four things you need to know before purchasing your next hardware.

Page: 1