Tag Search: disaster recovery
Posted on Monday July 19, 2021 | disaster recovery, floods, cloud, business continuity, data backup, backup, hurricanes, natural disaster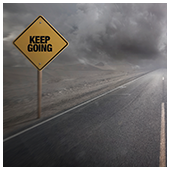 Hurricanes are a common occurrence in many parts of the United States. Not only do they destroy property and endanger lives, but they can also disrupt your business's operations. In this blog, we offer tips on how you can ensure fast access to your data following a disaster and immediately get back to business.

Posted on Wednesday October 28, 2020 | disaster recovery, business continuity, backups, business it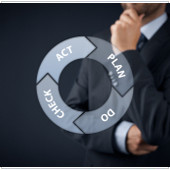 No business continuity plan is perfect. Each plan has risks that can result in your business's failure if not taken into account from the start. But don't blame it all on your managed IT services provider (MSP) - often, a system's design has loopholes to start with. Let's take a look at some of the reasons why business continuity plans fail.

Posted on Friday September 25, 2020 | disaster recovery, voip, cloud, network monitoring, business continuity, telecommunications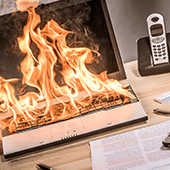 Voice over Internet Protocol (VoIP) telephony systems are great for today's businesses. They are more mobile, have greater functionality, and cost less than traditional landline phones. But as with any technology, VoIP is vulnerable to disruptions due to equipment failure, disasters, and cyberattacks. Follow these tips to make sure your VoIP system can continue to support operations despite unexpected circumstances.

Posted on Wednesday August 12, 2020 | disaster recovery, cloud, smbs, business continuity, rto, backups, tape backup, recovery time objective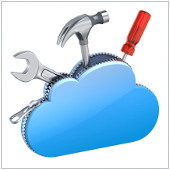 With advancements in cloud computing, disaster recovery (DR) has become more efficient and affordable than ever. But many business owners still cling to some DR myths that can safely be disregarded. Here are three of those myths, and the sooner you stop believing them, the better.

Posted on Wednesday July 17, 2019 | disaster recovery, managed services, business continuity, data backups, data analytics, backup solutions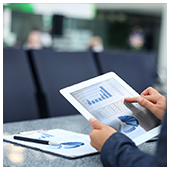 Collecting data is vital for keeping records, tracking performance, and delighting customers. With so much on the line, it's never been more important to have backups of all your files. If your data is growing at a rate that's hard to keep up with, analytics tools are an awesome way to figure out which backups matter most and how to prioritize them.

Posted on Thursday July 11, 2019 | disaster recovery, software, hardware, virtualization, servers, server backup, virtual machines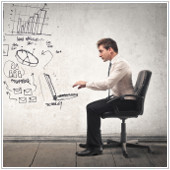 Virtualization has become a popular solution for many businesses to back up servers, upgrade hardware, or move to the cloud. Deploying virtualized systems has proven cost-effective and efficient for many companies, but is it right for your organization? Here are some factors you ought to consider.