Tag Search: doctor
Posted on Wednesday February 03, 2016 | tools, technology, robot, patients, human, health, future, doctor, ai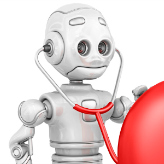 The thought of a robot doctor stirs lots of emotions in people. And truth be told, a ton of mystery still surrounds just what will become of this technology. We are still years, if not decades, from a robot doctor being incorporated into the practice of healthcare. That being said, people remain extremely curious and want to know more about them. Here are 3 things you need to know about robot doctors.

Posted on Monday January 04, 2016 | social media, patient, healthcare, facebook, email, electronic, doctor, communication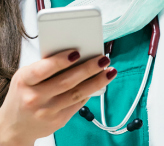 More and more people are clamouring for the ability to communicate with their doctor through email and social media. In fact, a recent study from the Journal of General Internal Medicine reports that 37 percent of patients have emailed their doctor while 18 percent used Facebook to get in touch with their physician. It behooves medical professionals to embrace electronic communication with patients but it's important to be smart about it.

Page: 1