Tag Search: downtime
Posted on Wednesday January 11, 2017 | it budget, downtime, disaster recovery, cyber attacks, business continuity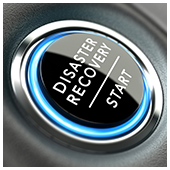 The new year is well upon us, and with it comes an equally new IT budget. Judging by the advancements in computing technology, many 2017 business wish lists probably include powerful onsite servers, workstations, and the Internet of Things. But as tempting as these purchases may be, it's important that you don't dismiss an old yet essential IT resolution: disaster recovery.

Posted on Wednesday September 14, 2016 | lessons, it outage, downtime, disaster recovery, delta, business continuity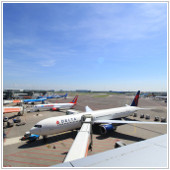 Delta is paying big for the IT outage that occurred last month: millions of dollars in damages, 2300 cancelled flights, and significant reputational damage. Despite the harsh cut to the airline's bottom line, Delta will probably still survive. But the real question is this: Can your business survive after long periods of downtime? A natural disaster, power outage, or successful hack can be the downfall of many small- to medium-sized businesses. But if you learn from the lessons of Delta's IT mishap, your organization has a good chance of staying on its feet.

Posted on Wednesday September 07, 2016 | windows, vulnerability, update, threat, smb, ruse, file, fantom, fake, encryption, downtime, data, cybersecurity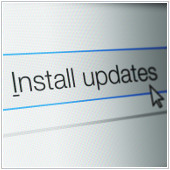 It's hard to deny how quickly the different types of ransomware multiply -- they do so faster than rabbits during mating season. Ransomware vary in appearance, subtlety, and targets. The latest addition to the extensive list of ransomware varieties is Fantom. This cybersecurity nightmare adopts a facade that many would have no qualms trusting. Like many other things, these technologically menacing forces are like "a wolf in sheep's clothing" -- impending danger lurks beneath the most seemingly innocent guises.

Posted on Wednesday January 27, 2016 | security, recovery, protection, outage, network disruption, downtime, disruption, disaster recovery, disaster, data protection, data loss, contingency plan, contingency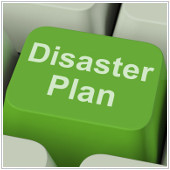 Most business owners don't normally think they will be a victim of a natural disaster...not until an unforeseen crisis happens and their company ends up suffering from thousands or millions of dollars in economic and operational losses -- all because of the lack of thoughtful disaster preparedness. This post gives small or mid-sized businesses (SMBs) basic information on the vital importance of having a Disaster Recovery (DR) plan to help them survive any potential disasters.

Posted on Tuesday January 05, 2016 | ups, power supply, power outage, plan, generator, downtime, business continuity, blackout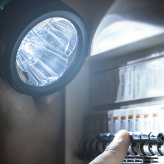 When people think of the causes of downtime and the need for a Business Continuity Plan (BCP), they tend to think big. Powerful storms, massive blizzards, fires and floods are usually what springs to mind when business continuity is mentioned. And while these disasters can disrupt your business, a small power outage can be just as problematic if you're not prepared. Here's what to do to make sure your company isn't halted when a power outage occurs.

Page: 1