Tag Search: efficiency
Posted on Wednesday July 29, 2020 | outlook, business, tips, email, productivity, calendar, efficiency, microsoft, office, tasks, contacts, teams, onedrive, organization, meeting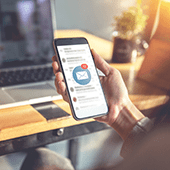 Millions of businesses worldwide use Microsoft Outlook, preferring the free web-based email and calendar service over its many competitors. Outlook also offers tasks and contacts management capabilities, among other nifty features that will help you work smarter and boost your efficiency. Let's take a closer look at some tips to help you make the most of Outlook.

Posted on Friday December 20, 2019 | firefox, business, password, browser, efficiency, shortcuts, competitive, edge, functions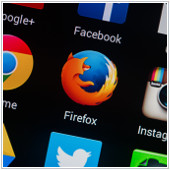 Firefox may not be as ubiquitous as it used to be, but it remains a powerful browser. Make sure you're taking full advantage of its capabilities by using these tools:

Posted on Tuesday July 10, 2018 | apps, business, efficiency, excel, microsoft, office 365, outlook, powerpoint, upgrades, word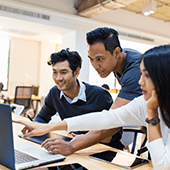 If you're one of the million-plus users taking advantage of Office 365's premium productivity apps, you'll soon notice some changes. Last June, Microsoft revealed that Outlook, Excel, PowerPoint, and Word will be getting a design revamp in the coming months. Here's a preview of what's to come.

Posted on Thursday October 12, 2017 | wattage, psu, power supply unit, energy, efficiency, cooling, cabling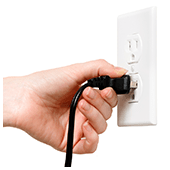 Considering that computers won't be able to run without one, it's a shame that power supply units (PSU) rarely get as much attention as RAM or graphics cards. When it's time to install a new workstation, business owners do not fully understand all the variables that go into choosing the correct PSU, and often select a product that is inefficient and more expensive than what was expected. To avoid this, we've listed some power supply considerations.

Posted on Thursday September 15, 2016 | tool, reaching, out, opportunity, networking, network, linkedin, job, efficiency, career, alumni, advancement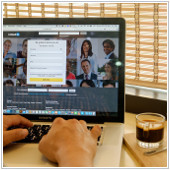 How many times have you heard the saying "It's not about what you do but who you know"? -- probably too many to count. Regardless of whether that's your current business mantra, it's hard to ignore the advantages of tapping into your network. From landing jobs to furthering your career, the benefits of building relationships are undeniable. If you're thinking, "Well, that sounds easier said than done," you're right. But here's a tool that can lend you a helping hand: LinkedIn Alumni.

Posted on Wednesday July 27, 2016 | updated, shortcuts, password, functions, firefox, efficiency, edge, competitive, business, browser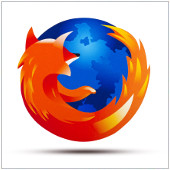 Bouncing back from a short hiatus, Firefox returned with a bang by snatching the PCMag Editors' Choice award for best browser. With a plethora of upgrades coupled with its nifty new layout, Firefox was poised for victory. While all browsers share some functional similarities -- security and accessibility, for example -- certain characteristics and functions make each one unique. Besides third-party extensions and add-ons, here are 8 hidden Firefox functions that may come in handy:

Page: 12