Tag Search: employee engagement
Posted on Friday November 12, 2021 | productivity, cloud, business technology, new technology, remote work, employee engagement, hybrid work, employee experience, employee retention, technology adoption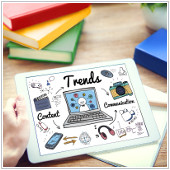 As a business owner, you understand the importance of upgrading your company's technology infrastructure. You're also aware that technology isn't cheap, which is perhaps why you're hesitant to invest in new hardware and software. But putting off or ignoring these upgrades altogether could mean missing out on benefits that add value to your business, including the following.

Posted on Friday July 23, 2021 | productivity, microsoft, office 365, collaboration, office, workplace analytics, microsoft 365, microsoft teams, employee engagement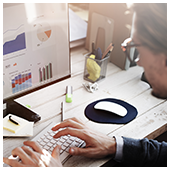 Microsoft Workplace Analytics is a cloud-based service that allows organizations to assess employee performance using data gathered from Office 365. This enables business leaders to identify inefficiencies in how tasks are carried out, and then come up with a strategy for eliminating these in order to increase productivity.

Page: 1