Tag Search: employees
Posted on Monday January 10, 2022 | employees, tips, technology, security, productivity, online monitoring, policies, employee monitoring, online behavior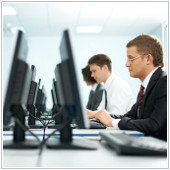 In a world where the internet plays such a crucial role in any and all businesses, it can be hard to imagine a time when employers didn't place as much emphasis on monitoring their workers' online activities. Today, many managers and team leaders feel the need to keep an eye on what their employees do online in order to protect their company from liability or loss of sensitive information. But is it really a good idea to monitor your employees' online activities? Read on to find out.

Posted on Wednesday July 01, 2020 | employees, tips, technology, security, productivity, lawsuits, online monitoring, policies, employee monitoring, online behavior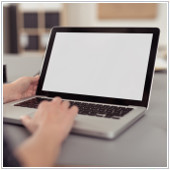 To monitor or not to monitor - that is the question. Employee monitoring is a touchy subject. If you've ever considered it, then you may ask yourself if it is a good idea for an employer to check on their staff's online activities. Below are the pros and cons of employee monitoring, and some helpful tips should you push through with it.

Posted on Tuesday April 09, 2019 | tips, technology, staff, security, productivity, policies, online monitoring, lawsuits, employees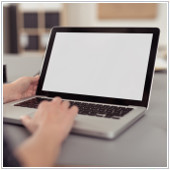 There are a lot of pros and cons when it comes to monitoring your employees online. We've put together an honest and transparent list of arguments for and against this practice. And if you decide it is something you want to pursue, we've provided some tips for a smooth implementation process.

Posted on Monday April 11, 2016 | wearable technology, staff, insurance, healthcare, fitbit, employees, big data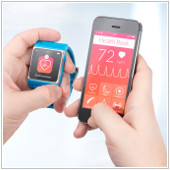 Make no mistake, healthcare costs are rising. For business owners who are generous enough to offer their employees insurance, this is undoubtedly a cause for concern. And you may wonder, is there any way to protect your employees and not go bankrupt in the process? Wearable technologies may be the answer. Here's what you need to know about utilizing them in the workplace.

Posted on Tuesday March 15, 2016 | tips, technology, staff, security, productivity, policies, online monitoring, lawsuits, employees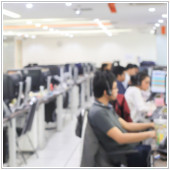 Whether or not to monitor your employees' computers can be a tricky decision. While part of you may think it's unethical, you also may question if your staff are spending too much time on non-work related activities, and taking advantage of you in the process. So, should you monitor? Here are some pros and cons of monitoring, and some tips to effectively do it if you decide it's right for your business.

Page: 1