Tag Search: encryption
Posted on Monday December 03, 2018 | updates, security, iot, intrusion prevention systems, internet of things, healthcare, encryption, electronic healthcare records, authentication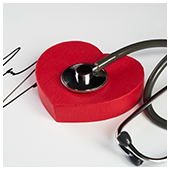 The rule of cybersecurity states that anything that connects to the internet can be hacked. With the increasing popularity of Internet of Things (IoT) in the healthcare industry, every business should be on alert.

Posted on Thursday November 15, 2018 | session timeouts, policy alerts, office 365, multi factor authentication, mobile device management, encryption, data security, compliance, calendar sharing, access management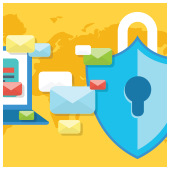 Office 365 is a complete cloud solution that allows you to store thousands of files and collaborate on them, too. In addition to its productivity features, the service comes with security and compliance solutions that will help businesses avoid the crushing financial and legal repercussions of data loss. However, even with its comprehensive security tools, the service has some data security risks that need to be addressed. The following tips will keep your business data private and secure.

Posted on Wednesday October 17, 2018 | vpn, voip, password protection, firewalls, encryption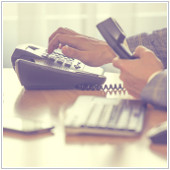 Now that digital collaboration is an integral part of any business, VoIP has become indispensable. Unfortunately, as it becomes more widespread, so do the threats against it. These attacks may not be as serious as ransomware or phishing, but they're just as dangerous to SMBs. Here are five ways to protect your VoIP network against these threats.

Posted on Friday September 07, 2018 | tips and tricks, software updates, password managers, multi factor authentication, https, encryption, cybersecurity, adobe flash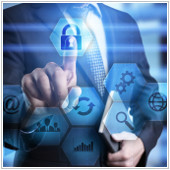 Avoiding malware and online scams takes a lot of work. You have to treat every email with suspicion, manage a long list of convoluted passwords, and avoid public WiFi networks. Ideally, you follow several other cybersecurity best practices, but many users don't believe they're worth the time. If you're one of those people, here are five ways to stay safe that won't eat up all your time.

Posted on Tuesday August 07, 2018 | encryption
Let's Encrypt has announced that it is now directly trusted by all major root certificates including those from Microsoft, Google, Apple, Mozilla, Oracle, and Blackberry. With this announcement, Let's Encrypt is now directly trusted by all major browsers and operating systems. From a report: While Let's Encrypt has already been trusted by almost all browsers, it was done so through intermediate certificate that were cross-signed by IdenTrust. As IdenTrust was directly trusted by all major browser vendors and operating systems, it also allowed Let's Encrypt to be trusted as well. With Let's Encrypt now being directly trusted, if there is ever a problem with IdenTrust and they themselves become untrusted, Let's Encrypt users will still be able to function properly.

Posted on Wednesday July 18, 2018 | small business, security, office 365, g suite, encryption, cloud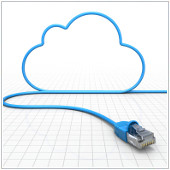 Cloud computing has proven to be a cost-effective necessity for small businesses. However, there are still many owners who remain misinformed about the intricacies of cloud solutions. Here are some common misconceptions you should stop believing about the cloud.