Tag Search: encryption
Posted on Wednesday July 14, 2021 | security, password, encryption, data breach, update, hacker, securing data, backup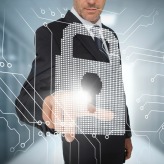 Some of the most well-known companies in the world, including Sony Pictures, Home Depot, Adobe, and eBay, have been victims of cyberattacks. While major corporations like these are high-profile targets for hackers, small- and medium-sized businesses are not exempt from data breaches. And because it may be difficult or impossible to undo any damage caused by cybercriminals, it's imperative for any business — regardless of their size — to take steps to fortify their systems. The following security tips can help guard company data.

Posted on Wednesday June 30, 2021 | encryption, data security, compliance, mobile device management, access management, calendar sharing, policy alerts, session timeouts, microsoft 365, multifactor authentication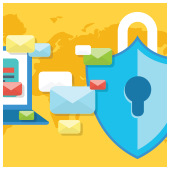 More than just offering apps and cloud services designed to boost productivity, Microsoft 365 also provides robust security tools for protecting data from loss and theft. Make the most out of these tools and ensure data security by following these tips.

Posted on Friday June 18, 2021 | security, healthcare, encryption, internet of things, iot, electronic healthcare records, intrusion prevention systems, mfa, multifactor authentication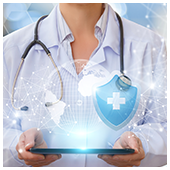 From mobile apps that keep track of daily medication to smart operating room systems, the Internet of Things (IoT) is delivering greater convenience and functionality to healthcare practitioners and patients alike. However, the proliferation of IoT devices also brings new risks, vulnerabilities, and security challenges.

Posted on Monday March 08, 2021 | cloud computing, electronic medical records, healthcare, data backup, encryption, hipaa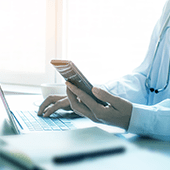 Cloud computing is gradually becoming the norm for healthcare organizations around the world. Whether via a browser-based tool or a mobile app, it's easier than ever to deliver patient care from anywhere with an internet connection. If you're still hesitant to embrace cloud technology, it's time to reconsider.

Posted on Wednesday February 03, 2021 | two factor authentication, https, internet security, encryption, hacker, os updates, software updates, 2fa, browser updates, mfa, multifactor authentication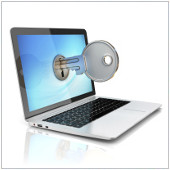 Don't give your customers any reason to feel insecure when dealing with your business. When they visit and use your website, you must engender feelings of trust and security instead of alarm and distrust. Don't worry - you can easily do this with these three tips.

Posted on Friday October 16, 2020 | voip, vpn, passwords, encryption, internet phones, password protection, voip security, internet telephony safety, virtual private networks, voip firewalls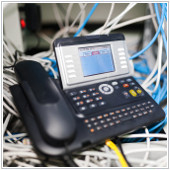 Every business today uses Voice over Internet Protocol (VoIP) technology to enhance team collaboration. But while the benefits of VoIP continue to ease the burdens of business communications, there are security risks associated with using it. Unsecure VoIP platforms may be harming your computer networks without you knowing it.