Tag Search: encryption
Posted on Monday October 05, 2020 | server, privacy, vpn, encryption, cybersecurity, ip leaking, virtual private network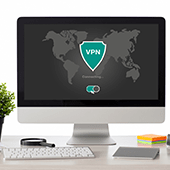 In the past, a simple antivirus software was all you needed to stay safe from online threats. Today, it takes more than that to protect your PC and the information stored on it. Whether you're sending an important email or chatting with a coworker online, chances are your data can be easily intercepted. This is why you need a virtual private network (VPN). Here's how a VPN can protect your online privacy and how to choose the best one for your needs.

Posted on Wednesday July 08, 2020 | encryption, data security, compliance, mobile device management, access management, calendar sharing, multi factor authentication, policy alerts, session timeouts, microsoft 365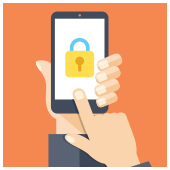 Microsoft understands the value of business data and the costly repercussions of losing it. That's why they've released a slew of security and compliance tools for Microsoft 365 subscribers. But given the increasing sophistication and frequency of data breaches, these cloud security solutions aren't enough to protect your files. You'll need to follow these seven security tips to prevent data loss in Microsoft 365.

Posted on Wednesday October 23, 2019 | two factor authentication, https, internet security, encryption, hacker, os updates, software updates, 2fa, browser updates, mfa, multifactor authentication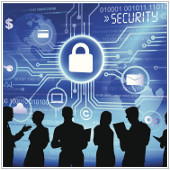 The internet is not such a bad place to be in - for as long as website owners do their share in keeping it safe for their visitors. Here are three tips to do exactly just that.

Posted on Friday October 04, 2019 | cloud computing, electronic medical records, healthcare, data backup, encryption, hipaa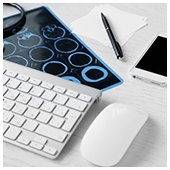 We're long past the time when healthcare entities could justify being hesitant about cloud computing. It has surpassed on-site IT in terms of reliability and security if you know how to manage it properly. Just take a look at all the business benefits of cloud computing!

Posted on Wednesday August 14, 2019 | security, android, smartphone, encryption, device, factory reset, data wipe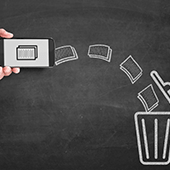 The smartphone has become an important part of our lives and is one gadget that many of us carry most of the time. We not only use it to communicate with others, but to store personal information like email, photos, and contacts, as well. So if you plan to sell your phone or give it to someone else, make sure you erase everything that's stored there.

Posted on Monday June 10, 2019 | security, password, encryption, data breach, update, hacker, securing data, backup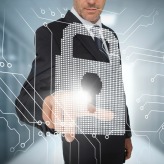 You can't afford to lose business data. It takes away the trust of your clients, leading to loss of revenue. Cybercriminals are here to stay, so it's more important than ever to utilize tight security measures to keep your business data safe. Still, some hackers may have advanced cracking skills, or are really determined to break into your network, so it's a good idea to use the following methods for safeguarding your corporate data.