Tag Search: encryption
Posted on Friday February 23, 2018 | server, security, privacy, password, mac, firmware, firewall, encryption, apple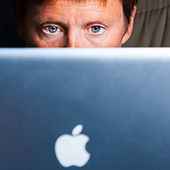 Mac users follow certain steps to maintain privacy and protect company data. But if you're too busy or short on resources, you might place security lower on your to-do list. Whatever your reason, the threat is real and you need to take steps to protect yourself.

Posted on Friday December 22, 2017 | phishing scam, https, encryption, cyber security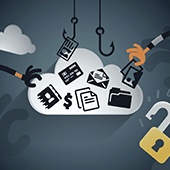 Just when you thought cyber criminals couldn't get smarter, along comes a new scamming technique. Previously used for safeguarding browsing activity, encryption tools are now used by hackers in carrying out phishing scams. This means some fraudulent sites may have HTTPS on their address, giving users a false sense of security.

Posted on Wednesday December 06, 2017 | vpn, virtual private network, server, privacy, ip leaking, encryption, cybersecurity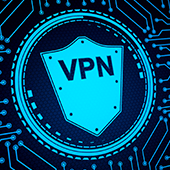 Whether it's because of government surveillance or cyberattacks, internet users are more concerned than ever about the privacy of their online activities. Unfortunately, security measures like firewalls and antivirus software can't help you in this case, but there's one that can: Virtual Private Network (VPN).

Posted on Wednesday October 18, 2017 | vulnerabilities, macos, high sierra, hard drive partitions, encryption, bugs, apple, apfs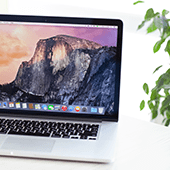 A glaring security mistake has been discovered in Apple's most recent desktop operating system. It's not the sort of vulnerability that requires complicated malware or IT knowledge; anyone can learn this exploit in a matter of minutes to steal your password. Here's how to stop that from happening.

Posted on Monday October 02, 2017 | updates, security, iot, intrusion prevention systems, internet of things, healthcare, encryption, electronic healthcare records, authentication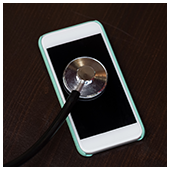 The Internet of Things (IoT) has the potential to completely revolutionize the healthcare industry. Innovations like smart pacemakers and fitness trackers monitor patients' vitals and unearth patterns that can lead to more accurate diagnoses. But like any new technology, it also brings a slew of security risks healthcare professionals need to address.

Posted on Monday July 31, 2017 | ransomware, new technology, healthcare, encryption, data security, blockchain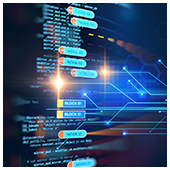 New IT trends are usually equal parts exciting and confusing. Today, that generalization describes blockchain technology perfectly. It's a complex concept that has the potential to totally revolutionize every industry -- including healthcare. Even if you have no plan to invest in blockchain soon, you need to understand what it is.