Tag Search: engagement
Posted on Monday August 07, 2017 | strategies, social, smb, media, marketing, growth, engagement, customer, content, business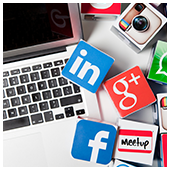 With 4.75 billion pieces of content shared on Facebook and 500 million tweets shared every day, harnessing crucial social media data is becoming an increasingly monumental task. Businesses need to leverage social media in order to deliver relevant and personalized content to customers. You can make it happen by taking these four steps:

Posted on Tuesday April 05, 2016 | wow, social media tactics, sad, reactions, love, haha, facebook, exposure, engagement, angry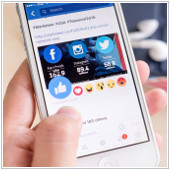 Your news feed is about to get a lot more expressive, thanks to Facebook reactions. Aside from 'Liking' a status update, you now have five more options to express what you feel about a post. The new feature not only makes it easier for you to appropriately react to a piece of bad news but it also provides you with exciting ways to manage your business's social media page. So how can you use Facebook reactions effectively? Here are a few ways you can use the new emojis to your advantage.

Page: 1