Tag Search: excel
Posted on Thursday January 10, 2019 | word, slides, sheets, productivity software, powerpoint, office 365, microsoft, google, g suite, excel, docs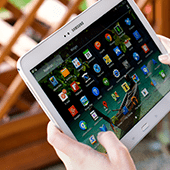 For business owners looking to increase employee productivity, one of the most heated debates is over which cloud productivity software is best. If your company uses Android devices, we have some tips on whether Microsoft Office or Google Apps is the better choice for you.

Posted on Wednesday December 19, 2018 | word, powerpoint, outlook, office 365, excel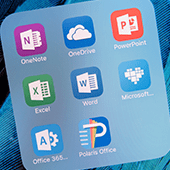 If you're an Office 365 subscriber, you're in for some souped-up enhancements. Most involve artificial intelligence (AI) making sense of your data for you, so you spend less time and effort manually processing it. Here are a few of the latest enhancements that'll give you more time for value-added tasks (and for coffee breaks and power naps, too).

Posted on Wednesday September 12, 2018 | tool, software, office, microsoft, literacy, excel, digital, data, business, analysis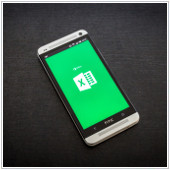 Every computer user must be well-versed in various office programs, including Microsoft Excel. If you only know a few basic commands, you haven't fully mastered Excel. Here are a few features that can make your life easier.

Posted on Tuesday July 10, 2018 | apps, business, efficiency, excel, microsoft, office 365, outlook, powerpoint, upgrades, word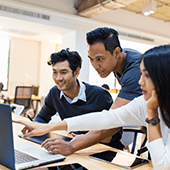 If you're one of the million-plus users taking advantage of Office 365's premium productivity apps, you'll soon notice some changes. Last June, Microsoft revealed that Outlook, Excel, PowerPoint, and Word will be getting a design revamp in the coming months. Here's a preview of what's to come.

Posted on Thursday March 08, 2018 | powerpoint, pdf, microsoft office, images, google drive, g suite, features, excel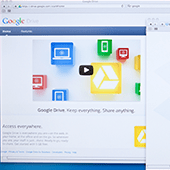 Google recently launched a new feature on Google Drive that will improve collaboration. Users can now use a combination of Microsoft Office and G Suite while working with their teammates and clients. This update allows them to conveniently comment on Office files, images, and PDFs in the 'Preview' pane of Drive. Learn how you can take advantage of this new feature.

Posted on Friday December 08, 2017 | word, powerpoint, outlook, office training videos, office 365, microsoft office training, excel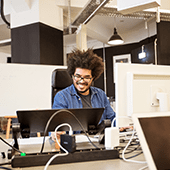 Despite Microsoft Office's easy-to-use interface, mastering all the features in this suite of productivity tools requires time. But fret not, the following training videos will help you become a Microsoft Office expert fast.

Page: 12