Tag Search: external hard drive
Posted on Thursday September 05, 2019 | data, external hard drive, usb, business continuity, cloud storage, backup, nas, flash drive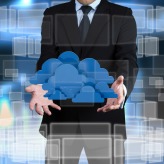 Today's businesses rely heavily on data to run their day-to-day operations. They use it for everything from building client relationships to developing marketing strategies and so much more. But without data backups, businesses stand to suffer from major losses and even end up closing up for good should any natural or human-made disaster occur. With that in mind, you should develop a robust backup plan for your business, which includes implementing any or all of the following solutions.

Posted on Tuesday May 23, 2017 | windows, wannacry, software update, security, external hard drive, cloud backup, business continuity, antivirus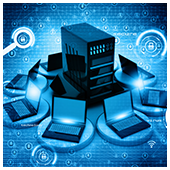 Both businesses and individuals across dozens of countries are scrambling to fix their computer systems after a ransomware, named WannaCry, caused major disruptions earlier this month. Like most ransomware, WannaCry encrypts files and demands a Bitcoin payment for their release. What's worse, more WannaCry variants will likely be developed in the near future, according to security researchers. Fortunately, there are some common strategies you can use to mitigate the damage of the ransomware.

Page: 1