Tag Search: facebook
Posted on Monday March 11, 2019 | social media advertising, social media, online advertising, general articles a, facebook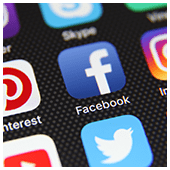 Facebook has uses that go way beyond posting cat photos, complaining about restaurants, or stalking your ex - it's also an incredibly effective advertising platform. From small businesses to big corporations, anyone can benefit from Facebook's marketing tools. Read on to leverage Facebook to your advantage.

Posted on Monday February 11, 2019 | web presence, twitter, social media platform, social media marketing, linkedin, instagram, facebook, customer relationship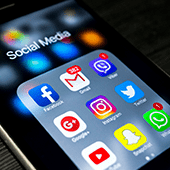 Finding the right channel to promote one's business is a growing challenge in the digital age, with social media acting as an indispensable business tool. The question is, what else can you do aside from updating your status? Here are five ways to help you enhance your social media marketing.

Posted on Monday November 12, 2018 | twitter, social media, snapchat, reputation management, marketing, instagram, facebook, digital marketing, advertising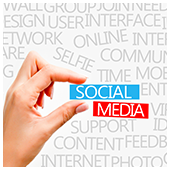 Facebook leads all social media platforms in terms of daily active users, audience reach, and cultural impact, but is it the best fit for your business? Every business has a unique audience, so what works for one business may not work for another. With all the available social media platforms to choose from, small- and medium-sized businesses should examine their options before they decide which is the best match for them.

Posted on Monday September 10, 2018 | social media, promotions, live broadcasts, facebook, ecommerce, customer engagement, calls to action, business profiles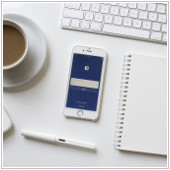 Facebook isn't worth over $480 billion because people use it for just selfies and political rants. Businesses of all sizes and from all industries are using it to attract and engage customers, and yours should too. Aside from purchasing targeted advertisements, there are a host of free strategies to generate business with your SMB's Facebook page.

Posted on Monday July 30, 2018 | video, reduce, offline, music, facebook, data, compression, auto updates, apps, android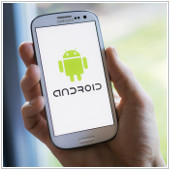 Letting data consumption go unchecked on mobile devices can cause serious problems. It can mean slower connections, decreased battery life, and expensive fees -- things you want to avoid. Here are some tips to help you use less data on an Android phone.

Posted on Monday June 11, 2018 | facebook, instagram, marketing, online platform, snapchat, social media, youtube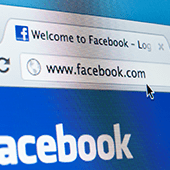 Facebook's 13-to-17-year-old users are declining despite the overall growth of the social media giant's subscribers. A new survey by Pew Research Center found that only 51% of US teens are using Facebook, compared with Snapchat (69%), Instagram (72%), and YouTube (85%).