Tag Search: google
Posted on Thursday January 17, 2019 | sso, single sign on, security, passwords, office 365, logins, identity as a service, google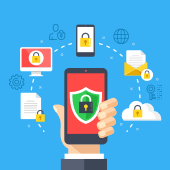 Making passwords can be tedious. From complexity requirements to minimum lengths, creating a password for each new account brings its own set of headaches. If this problem is reaching a boiling point, Single Sign-On (SSO) solutions can help. These techniques are secure, easy-to-manage, and do away with the need to manage a long list of usernames and passwords.

Posted on Monday January 14, 2019 | social media, seo, search engine optimization, ratings, online reviews, google, general articles a, email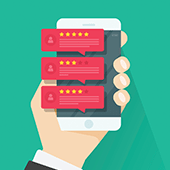 Google is shaking things up yet again. Reviews from sites like Facebook and Yelp will now be displayed in search results with well-placed keywords and link-worthy content. Here's how you can efficiently manage your business's reviews

Posted on Thursday January 10, 2019 | word, slides, sheets, productivity software, powerpoint, office 365, microsoft, google, g suite, excel, docs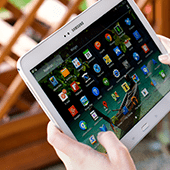 For business owners looking to increase employee productivity, one of the most heated debates is over which cloud productivity software is best. If your company uses Android devices, we have some tips on whether Microsoft Office or Google Apps is the better choice for you.

Posted on Friday January 04, 2019 | voip, video conferencing, skype for business, office 365, microsoft, hangouts meet, google, g suite, calling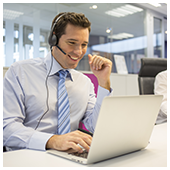 Microsoft and Google have been competing on almost every front. Both have made huge strides in machine learning, cloud computing, and productivity software. In terms of VoIP solutions, the tech powerhouses are also neck and neck with Microsoft's Skype for Business and Google's Hangouts Meet. These VoIP tools have several calling and video conferencing features in common, but depending on your company's requirements, you may prefer one over the other.

Posted on Friday November 23, 2018 | google email, google, gmail tips and tricks, gmail for business, gmail, email tips and tricks, email, business email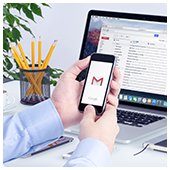 Twenty-four hours seem to pass by in the blink of an eye, especially if you're a small business owner. In order to stand a chance against the competition, the last thing you should do is bury yourself in a pile of endless emails. With the following Gmail tips and tricks, you'll spend less time with your inbox and more time driving business growth.

Posted on Friday November 02, 2018 | smartphone, pixel, new releases, mobile security, hardware, google assistant, google, android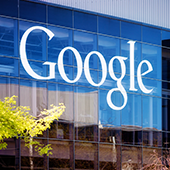 Companies that want their employees to have the best mobile devices for work usually choose one of three devices, a Pixel, one of the Galaxy S phones, or an iPhone. The Pixel phone is Google's flagship device, and although it's price isn't much different from the competition, it's packed with business benefits. Let's review the latest iteration.