Tag Search: google meet
Posted on Monday October 11, 2021 | video conference, skype, video calling, work from home, zoom, microsoft teams, internet speed, remote work, internet bandwidth, google meet, web and cloud article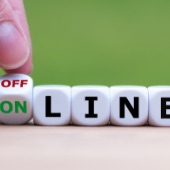 Internet access is one of the most important resources people need to be able to work from home. However, poor internet quality can lead to poor job performance and a dip in productivity. If you want to know how much internet bandwidth is needed for remote work, this guide can help.

Posted on Wednesday November 25, 2020 | google, voip, microsoft, video conferencing, video calling, microsoft 365, microsoft teams, google meet, google workspace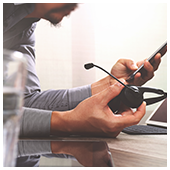 The use of online communication and collaboration tools has hit record highs in the past few months on account of the coronavirus-induced shift in work arrangements. Among the most popular platforms right now are Microsoft Teams and Google Meet, which allow organizations to easily connect with colleagues and clients remotely. But while both share the common capability of video calling and messaging, distinct features may make one a better option for your specific needs compared to the other.

Page: 1