Tag Search: gray hat
Posted on Wednesday November 28, 2018 | white hat, hacking, gray hat, cybersecurity, black hat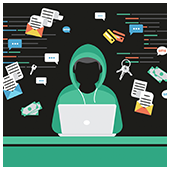 Newspaper headlines and Hollywood movies have shaped our understanding of computer hackers, but in the real world it's not so simple. Some hackers are making massive contributions to the field of cybersecurity, it just depends on which hat they're wearing that day. Take a few minutes to learn about white, black, and gray hat hackers.

Posted on Wednesday August 16, 2017 | white hat, hacking, gray hat, cybersecurity, black hat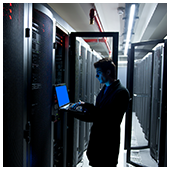 When a cyber security researcher stopped the spread of WannaCry, the headlines praised him as a savior. But just a few short months later he was in handcuffs for allegedly creating a piece of malware that steals banking information. Even if he is innocent, it's important to understand the difference between white hat, black hat and even gray hat hackers.

Page: 1