Tag Search: groups
Posted on Friday September 04, 2020 | cloud, office 365, collaboration, yammer, groups, microsoft 365, microsoft teams, outlook groups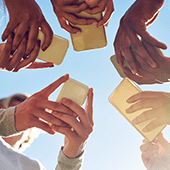 Yammer, Outlook Groups, and Microsoft Teams have plenty in common. They're all Microsoft 365 tools designed for sharing files and communicating with colleagues. So what differentiates them from one another, and when should you use which? Let's take a quick look.

Posted on Tuesday October 29, 2019 | outlook, twitter, apps, office 365, connectors, groups, mailchimp, microsoft updates, trello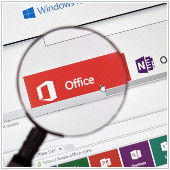 People often have dozens of tabs open in their web browsers to access services that help them with work or catch up on social media. As a result, it's difficult to keep track of all of them and get the information you need. Office 365 Groups solves this problem with Connectors, a new feature that lets you connect to third-party applications within the Outlook page. So if you want to declutter your taskbar, try out Connectors for your Groups.

Posted on Thursday February 21, 2019 | yammer, office 365, microsoft teams, groups, collaboration, cloud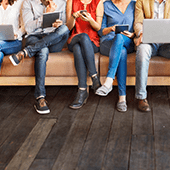 While most Office 365 apps serve a unique purpose, tools like Outlook Groups, Yammer, and Microsoft Teams can all be used for office communication and collaboration. However, there are small differences in the way they can be used. Let us break it down for you.

Posted on Friday January 26, 2018 | yammer, office 365, microsoft teams, groups, collaboration, cloud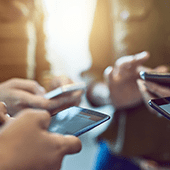 Office 365 is chock full of so many apps that it's sometimes difficult to keep track of them all. Sure, you have the most popular tools like Word and Skype for Business, but there are three tools in the lineup that seem like they could be used the same way: Outlook Groups, Yammer, and Microsoft Teams. Read on to find out what makes these collaboration tools different from each other and when each of them should be used.

Posted on Thursday April 07, 2016 | twitter, trello, outlook, office 365, microsoft updates, mailchimp, groups, connectors, apps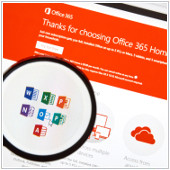 At work, we depend on several apps to be more productive around the office. However, with so many of them open in our web browsers, it can be a drag to constantly click in and out of tabs just to get the information we need. Fortunately, Office 365 Connectors for Groups allows you to stay on top of all the third party services your company is using. So how, exactly, do these connectors make your life easier? Here are a few things you need to know about the new Office 365 feature.

Page: 1