Tag Search: hacking
Posted on Wednesday November 28, 2018 | white hat, hacking, gray hat, cybersecurity, black hat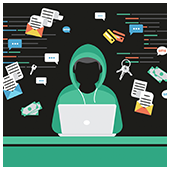 Newspaper headlines and Hollywood movies have shaped our understanding of computer hackers, but in the real world it's not so simple. Some hackers are making massive contributions to the field of cybersecurity, it just depends on which hat they're wearing that day. Take a few minutes to learn about white, black, and gray hat hackers.

Posted on Thursday August 23, 2018 | malware, it security risks, hacking, data protection, byod, bring your own device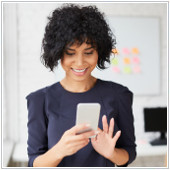 Taking work home, or practically anywhere, has never been easier. The bring your own device (BYOD) strategy has become a popular approach for many businesses to conduct work more efficiently and flexibly. But this strategy is not without risks. BYOD, if not implemented correctly, can make your system susceptible to a number of attacks. Here are a few security hazards you should keep a close eye on.

Posted on Wednesday August 16, 2017 | white hat, hacking, gray hat, cybersecurity, black hat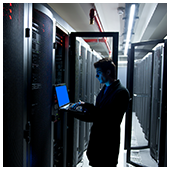 When a cyber security researcher stopped the spread of WannaCry, the headlines praised him as a savior. But just a few short months later he was in handcuffs for allegedly creating a piece of malware that steals banking information. Even if he is innocent, it's important to understand the difference between white hat, black hat and even gray hat hackers.

Posted on Monday December 28, 2015 | vulnerability assessment, social engineering, network assessment, it security, hacking, cyber security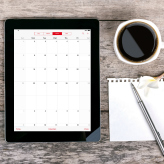 Online security has probably never been such a hotly debated subject as it was in 2015. From recent numerous high-profile attacks on Sony and others, to this year�s leaking of data stolen from the extramarital-affair-facilitating website Ashley Madison website, have pushed cyber security firmly into the spotlight. So what can we expect from 2016? Experts predict that this year will only see cyber crime increasing yet further. Here�s what you need to know.

Page: 1