Tag Search: hacking
Posted on Monday June 20, 2022 | hacking, black hat, cybersecurity, gray hat, white hat, type of hackers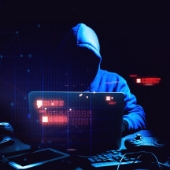 While there are many similarities among hackers, there are also some key differences among them. Some hackers want money for themselves and resort to evildoings, while others just want to make the world a better place. In this blog post, we will discuss the three main types of hackers and what you need to know about them.

Posted on Monday November 29, 2021 | security, printers, hacking, cybersecurity, printer security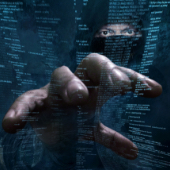 Business leaders invest a lot of time and resources into cybersecurity because they understand that protecting sensitive data is a necessity in the digital age. One business component that often gets overlooked are business printers. They are also vulnerable to cyberattacks, so make sure to follow these tips to ensure your company stays protected.

Posted on Wednesday May 20, 2020 | security, printers, hacking, cybersecurity, printer security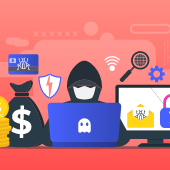 Organizations spend resources on keeping their technology and devices secure, but they often overlook one crucial piece of hardware: printers. Printers, just like computers and Wi-Fi networks, can be an entry point for hackers and a gateway to your business's sensitive information. Here's what you need to know about keeping your printers secure.

Posted on Monday March 02, 2020 | hacking, black hat, cybersecurity, gray hat, white hat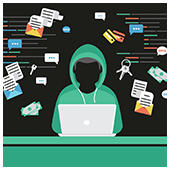 What do you call someone who hunts for security gaps in computer hardware and software? A hacker, right? What about someone who executes a vulnerability test and presents their findings to software vendors to help them improve the quality of their products? There is more than one type of hacker, and understanding the difference is important.

Posted on Wednesday November 28, 2018 | white hat, hacking, gray hat, cybersecurity, black hat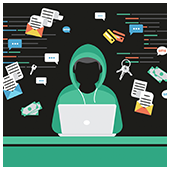 Newspaper headlines and Hollywood movies have shaped our understanding of computer hackers, but in the real world it's not so simple. Some hackers are making massive contributions to the field of cybersecurity, it just depends on which hat they're wearing that day. Take a few minutes to learn about white, black, and gray hat hackers.

Posted on Thursday August 23, 2018 | malware, it security risks, hacking, data protection, byod, bring your own device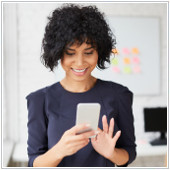 Taking work home, or practically anywhere, has never been easier. The bring your own device (BYOD) strategy has become a popular approach for many businesses to conduct work more efficiently and flexibly. But this strategy is not without risks. BYOD, if not implemented correctly, can make your system susceptible to a number of attacks. Here are a few security hazards you should keep a close eye on.

Page: 12