Tag Search: hardware
Posted on Monday March 16, 2020 | security, hardware, upnp, internet of things, iot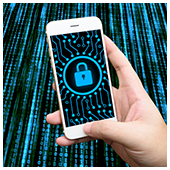 Internet of Things (IoT) devices are increasingly becoming a ubiquitous part of modern offices. Make sure that they don't become entry points for hackers with the following tips.

Posted on Monday December 09, 2019 | productivity, software, hardware, apple, mac, performance, macos, mac replacement, macintosh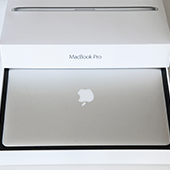 Apple computers are built to last. However, you'll eventually experience some issues with their machines and have to replace it with a new one. But how do you determine if it's finally time to put your Mac to rest? Let's highlight some of the signs you need to look out for.

Posted on Tuesday November 19, 2019 | hardware, computers, pc, energy conservation, power saving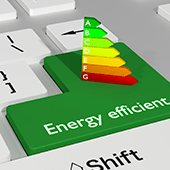 When it comes to saving energy, every little bit goes a long way. The more energy-efficient your PC habits, the more money you save. In fact, activating your PC's power-saving features can save you up to $50 a year. And if you want to increase your savings even more, take note of the following tips.

Posted on Thursday October 31, 2019 | hardware, byod, qs_2, cyod, cyod vs byod, what is byod, what is cyod?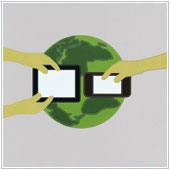 Many of us are comfortable using computers and devices we're familiar with. This is the reason companies are now offering their employees a bring your own device (BYOD) option. However, there's a new concept that is also starting to catch on: choose your own device (CYOD).

Posted on Wednesday October 16, 2019 | hardware, laptop, desktop, company computers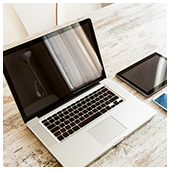 Global commerce has opened a whole new world for owners of small- to mid-sized businesses (SMBs). It has never been easier to find customers for your products or services. But you still need the right tools to succeed. One such important tool is the computer. Which hardware is best for your SMB, a desktop or laptop? Consider the following when weighing your options.

Posted on Monday September 30, 2019 | hardware, cleaning a computer screen, cleaning a keyboard, cleaning a screen, cleaning computers, cleaning mobile devices, cleaning phone screens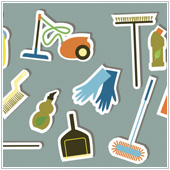 A clean work PC not only encourages employees to work harder, but it also prevents glitches and downtime linked to poorly maintained hardware. Clean PCs contribute to immaculate workspaces, which can positively affect employee morale and company reputation. Here's how to clean your computers.