Tag Search: healthcare
Posted on Monday December 03, 2018 | updates, security, iot, intrusion prevention systems, internet of things, healthcare, encryption, electronic healthcare records, authentication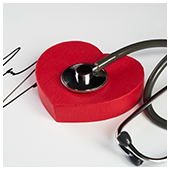 The rule of cybersecurity states that anything that connects to the internet can be hacked. With the increasing popularity of Internet of Things (IoT) in the healthcare industry, every business should be on alert.

Posted on Monday September 03, 2018 | virtual assistants, siri, machine learning, healthcare, google assistant, bots, artificial intelligence, alexa, ai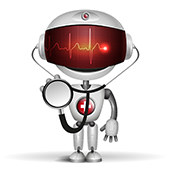 Technological advancements have brought us much closer to artificial intelligence (AI), such as cars that drive themselves and robots that interpret and summarize the news. AI is helping humankind in various industries, and healthcare is close to the top of that list.

Posted on Tuesday June 26, 2018 | cloud, desktop, healthcare, interface, operating system, remote, vdi, virtual desktop infrastructure, virtualization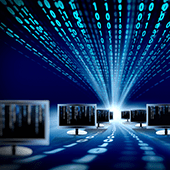 In the world of IT, there is a continuous quest to build systems with less time, funds, and effort. This is why virtualization has become so popular. One type of virtualization, virtual desktop infrastructure (VDI), provides a consistent desktop experience from any device. It is most helpful in the following scenarios:

Posted on Tuesday June 05, 2018 | protected health information, insider threat, hipaa, healthcare, cybersecurity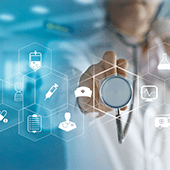 First off, what is an insider threat in healthcare? An insider threat is an individual inside an organization discovered to have been accessing healthcare records without authorization. Healthcare companies must take steps to reduce the potential for insider threats, which is their top source of security incidents.

Posted on Monday May 07, 2018 | social media, privacy, medical, hipaa, healthcare, facebook, compliance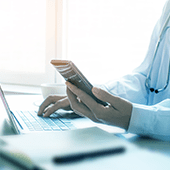 Social Media can be an effective tool for sharing experiences, building professional connections, and broadcasting conventional healthcare announcements to the public. However, careless posts that have client or patient-specific information could ruin the reputation of any healthcare organization.

Posted on Monday April 02, 2018 | security, information, healthcare, health, encryption, data, breaches, access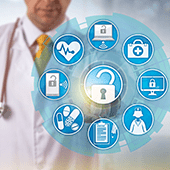 Healthcare organizations have always kept the possibility of data breaches in mind, especially since 2017 witnessed the biggest and most expensive data breach to date. To counter this, more businesses have hired certified technicians, but that's not enough. They also need to implement the most advanced systems and protocols to reinforce their work, namely: