Tag Search: healthcare
Posted on Friday June 26, 2020 | healthcare it, healthcare, cybersecurity, healthcare data breaches, personal health information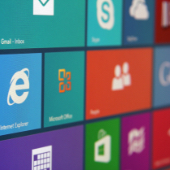 Hospitals and other healthcare organizations rely on the integrity of their medical data. Unfortunately, healthcare systems - especially those that involve data entry software, prescription management systems, or electronic medical records - are often targeted by hackers. That's why healthcare providers must do everything they can to protect highly sensitive medical data.

Posted on Monday May 18, 2020 | technology, healthcare, augmented reality, nanotechnology, artificial intelligence, Medicine, virtual reality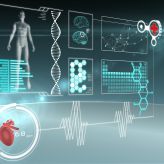 Innovations in digital healthcare technologies are significantly changing the way healthcare providers deliver services to patients. Healthcare businesses are now able to address several key industry challenges, including improving healthcare accessibility and revolutionizing drug development. Here's how three of the latest technologies are shaping the future of healthcare.

Posted on Wednesday March 18, 2020 | healthcare, work from home, remote work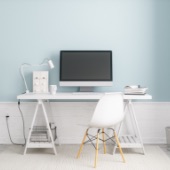 With the coronavirus disease or COVID-19 spreading around the globe at alarming levels, companies are opting to let their employees work remotely to reduce their risk of getting infected by the deadly virus. Remote working can help your employees cut down on commuting expenses and be more productive. However, it can also lead to loneliness and burnout. These tips can help your employees maintain a healthy balance while working at home.

Posted on Monday December 30, 2019 | healthcare, artificial intelligence, healthcare industry, ai, healthcare sector, medical professionals, virtual coach, virtual health assistants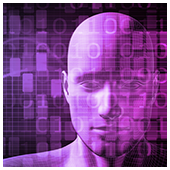 In recent years, advances in technology have had a profound impact on the healthcare industry. For instance, artificial intelligence (AI) is helping medical professionals streamline service delivery to patients. Here are some of the ways that AI is transforming the healthcare sector.

Posted on Friday October 04, 2019 | cloud computing, electronic medical records, healthcare, data backup, encryption, hipaa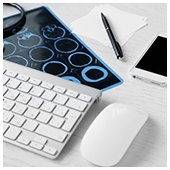 We're long past the time when healthcare entities could justify being hesitant about cloud computing. It has surpassed on-site IT in terms of reliability and security if you know how to manage it properly. Just take a look at all the business benefits of cloud computing!

Posted on Thursday September 12, 2019 | emr, healthcare, choosing emr, medical software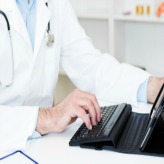 Medical professionals should always strive to give the utmost care to their patients, not only through proper diagnosis and treatment but with the best ancillary healthcare services as well. These are improved by the use of electronic medical records (EMRs). EMRs eliminate paper charts by digitally storing patients' medical history and treatment. EMR systems lead to major health care savings and reduce medical errors. To get your healthcare practice ready for an EMR system, here are considerations to take note of.