Tag Search: healthcare it
Posted on Friday June 26, 2020 | healthcare it, healthcare, cybersecurity, healthcare data breaches, personal health information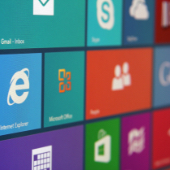 Hospitals and other healthcare organizations rely on the integrity of their medical data. Unfortunately, healthcare systems - especially those that involve data entry software, prescription management systems, or electronic medical records - are often targeted by hackers. That's why healthcare providers must do everything they can to protect highly sensitive medical data.

Posted on Friday November 01, 2019 | technology, managed services, healthcare it, business continuity, proactive, response times, staffing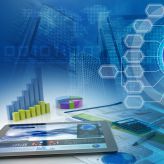 Technology is the heartbeat of modern medicine, which is why IT expertise is a skill that's growing in importance from year to year. With the increasing complexity in data systems, managed services providers (MSPs) are more valuable than ever.

Posted on Wednesday July 24, 2019 | healthcare it, healthcare, medical technology, telemedicine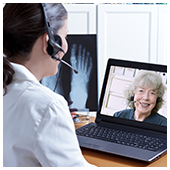 Telemedicine - the practice of administering medical care remotely - is increasing in popularity because of its practicality. Most healthcare businesses have been implementing it for decades. Because of advancements in the healthcare industry, the variety of devices used, communication speed, and overall service quality, telemedicine has vastly improved recently.

Posted on Monday May 06, 2019 | data theft, hackers, healthcare it, securing data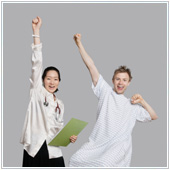 The healthcare industry is shifting their data to cloud services to serve their patients better and improve accessibility. This puts personal health information (PHI) and personally identifiable information (PII) at risk of getting stolen by hackers. Healthcare security experts believe that data breaches aimed at medical facilities are becoming more frequent because of the high demand for PHI and PII in the black market.

Posted on Monday March 04, 2019 | technology, staffing, response times, proactive, managed services, healthcare it, business continuity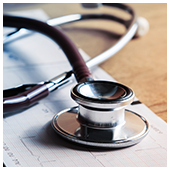 Cybercriminals are increasingly targeting the healthcare industry for its perceived vulnerability. Nowadays, more and more hospitals are realizing that overall patient care not only involves medical attention, but also entails securing patient data. For many healthcare organizations, it's crucial to work with the right managed services provider (MSP) to ensure transactions are seamless and patient data is constantly protected.

Posted on Monday August 06, 2018 | healthcare it, electronic medical records, electronic health records, ehr hardware, ehr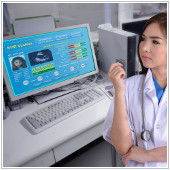 Medical history, vaccine status, lab test results, and other medical records are libraries unto themselves. Checking such files without the aid of computers can be cumbersome. Thanks to EHR, hospital staff can access these information with ease.

Page: 12