Tag Search: hipaa
Posted on Thursday August 06, 2020 | technology, it, healthcare, ehr, hipaa, practice, regulations, compliant, ephi, medical office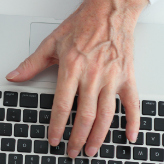 Getting your practice up to code when it comes to Health Insurance Portability and Accountability Act (HIPAA) regulations can seem challenging upon first glance, but knowing where your IT efforts must be focused is the first step. In this article, we'll zero in on four of the most critical items you must look into to become HIPAA-compliant.

Posted on Friday October 04, 2019 | cloud computing, electronic medical records, healthcare, data backup, encryption, hipaa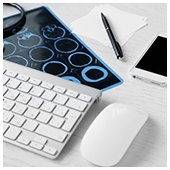 We're long past the time when healthcare entities could justify being hesitant about cloud computing. It has surpassed on-site IT in terms of reliability and security if you know how to manage it properly. Just take a look at all the business benefits of cloud computing!

Posted on Monday July 02, 2018 | android, byod, hipaa, ios, ipad, iphone, mdm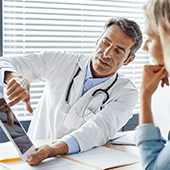 Surveys and studies show that wireless device usage in the healthcare industry is growing at an exponential rate, falling in line with the general trend in today's society. The IT staff must work harder to monitor all the devices using the network, but there are Mobile Device Management (MDM) solutions that can make their jobs easier. Read on to learn more about the advantages of this emerging technology.

Posted on Tuesday June 05, 2018 | protected health information, insider threat, hipaa, healthcare, cybersecurity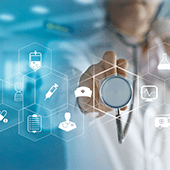 First off, what is an insider threat in healthcare? An insider threat is an individual inside an organization discovered to have been accessing healthcare records without authorization. Healthcare companies must take steps to reduce the potential for insider threats, which is their top source of security incidents.

Posted on Monday May 07, 2018 | social media, privacy, medical, hipaa, healthcare, facebook, compliance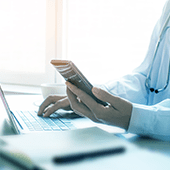 Social Media can be an effective tool for sharing experiences, building professional connections, and broadcasting conventional healthcare announcements to the public. However, careless posts that have client or patient-specific information could ruin the reputation of any healthcare organization.

Posted on Monday November 06, 2017 | security, mobile, hipaa, healthcare it, healthcare, ephi, electronic protected health information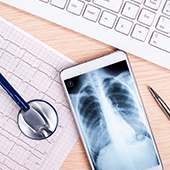 Mobile devices have revolutionized the healthcare industry: They're convenient and significantly improve work efficiency and patients' satisfaction. Yet they also come with risks. Patient data handled by those devices can be leaked. That's why every healthcare provider needs to be extra careful about data security when using mobile devices.