Tag Search: hipaa
Posted on Monday June 05, 2017 | wannacry, update, security, ransomware, incident response, hipaa, healthcare security, employee awareness, best practices, antivirus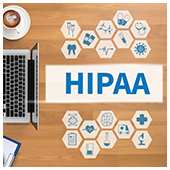 Hospitals and healthcare organizations are usually the first victims of malware attacks. WannaCry ransomware -- malicious software that encrypts files until the victim decides to pay the Bitcoin ransom -- took advantage of this when it hit several healthcare institutions last month. With more malware expected to target the healthcare industry this year, following HIPAA regulations could save your organization.

Posted on Monday May 01, 2017 | url filtering, phi, mdm, hipaa, healthcare, employee training, compliance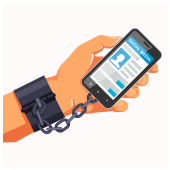 Two trends have been rising in popularity in tandem: HIPAA compliance audits and social media. Obviously both of these are far too important to be correlated directly, but they do intersect with each other. Social media tends to push people toward oversharing, and that's definitely something you don't want when hosting regulated patient data.

Posted on Monday January 30, 2017 | hipaa, healthcare, emrs, cyber security, compliance
Even if notable punishments and fines for HIPAA non-compliance have only been doled out over the last 6 years, data privacy regulations have been around for 14. And with each passing year, these rules evolve in ways that make it near impossible to keep up without an expert on hand. As we kick off 2017, we want to review just a few of the most important talking points about HIPAA compliance.

Posted on Monday September 05, 2016 | security, medical data, hipaa, healthcare, emr, data compliance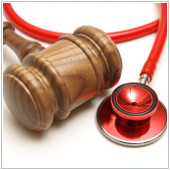 If your organization hosts data regulated by the US government, you're familiar with the scare tactics used to sell hosting services. But what lurks behind those vague threats of expensive lawsuits and unfair liability burdens? HIPAA is nearly 100 pages long and few providers actually know what it requires. Unfortunately, it took a massive breach of healthcare-record data to give us a clearer picture, but let's take a closer look at what we can glean from the incident.

Posted on Wednesday June 15, 2016 | washington redskins, theft, security, passwords, nfl, hipaa, healthcare, emr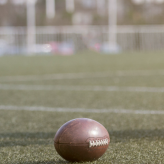 ESPN recently reported that a laptop containing the medical records of thousands of NFL players was stolen from the car of a Washington Redskins' trainer. And while the team released a statement saying no health information protected under HIPAA guidelines was at risk, the incident shows that EMRs are vulnerable no matter the size of your company. That's why you need to have all medical records completely protected no matter where they are being stored.

Posted on Thursday June 02, 2016 | the act, remote care, online presence, hipaa, healthcare, apple watch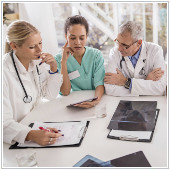 "We are living in a digital world, and healthcare practices need a URL". If Madonna could change the lyrics of her 1984 classic to speak to the healthcare industry, she may have sang something like this. A URL is just one facet of the digital strategy that hospitals and private practices alike will need to adapt if they wish to remain competitive in today's world. Here are a few other trends worth taking note of.