Tag Search: internet calling echo
Posted on Monday February 03, 2020 | internet calling echo, voice over ip quality, voip call issues, voip static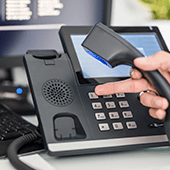 With the growing advancements in cloud technology and faster internet speeds, more and more companies are turning to Voice over Internet Protocol (VoIP) for their business communications. But just like with any service, you might run into some issues, particularly with call quality. Here are some of the common problems and how to address them.

Posted on Wednesday July 11, 2018 | internet calling echo, voice over ip quality, voip call issues, voip static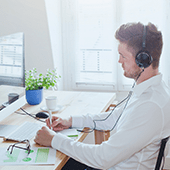 The earliest phones had power and leakage issues surrounding the wet cell batteries. More recently, cell phones have had their failings as well, such as dropped calls and short battery life. Today, VoIP technology has to deal with some minor complications, too. The keyword, though, is "minor," and our aim today is to identify these relatively slight hangups and help you optimize an already superior telephony solution.

Posted on Monday July 25, 2016 | voip static, voip call issues, voice over ip quality, internet calling echo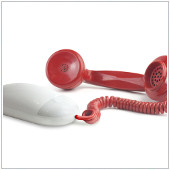 To VoIP, or not to VoIP, that is the question that many small- and medium-sized businesses have been asking. And with good reason, since placing calls over the internet with a "Voice over IP" system is an increasingly viable option for SMBs given the robust features, ease of use, and cost savings. But does VoIP guarantee crystal clear local, international, and intra-office calling?

Page: 1