Tag Search: internet of things
Posted on Monday December 03, 2018 | updates, security, iot, intrusion prevention systems, internet of things, healthcare, encryption, electronic healthcare records, authentication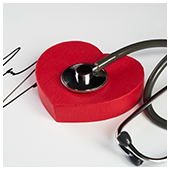 The rule of cybersecurity states that anything that connects to the internet can be hacked. With the increasing popularity of Internet of Things (IoT) in the healthcare industry, every business should be on alert.

Posted on Monday November 26, 2018 | upnp, security, iot, internet of things, hardware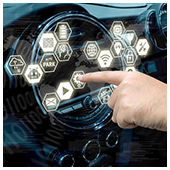 Major companies like Google, Apple, and Microsoft are investing a lot of money in the Internet of Things (IoT). But just like any other technological trend, it comes with minor bugs and setbacks. Because of the diversity in IoT, developers have yet to develop large-scale security solutions. In the meantime, here are some things you can do to keep IoT cyberattacks at bay.

Posted on Wednesday October 24, 2018 | tracking, iot, inventory, internet of things, insight, business, automation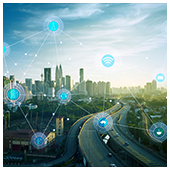 The Internet of Things (IoT) is a network of vehicles, appliances, and devices embedded with actuators, connectivity, software, electronics, and sensors that allow users to connect and swap data. The business world is steadily changing with the implementation of IoT in the following methods.

Posted on Friday August 31, 2018 | tech trends, tech fads, machine learning, internet of things, business value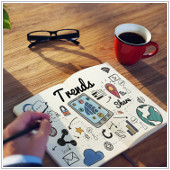 More money with less investment - that's the dream, right? Counterintuitive as it may seem, flash-in-the-pan tech fads and trends may just be the way to achieve that. With the right tools, you can associate your SMB with popular new technologies. These are our five tips on how to cash in on things as silly and childish as Pokemon GO and as technical and trendy as the internet of things.

Posted on Monday October 02, 2017 | updates, security, iot, intrusion prevention systems, internet of things, healthcare, encryption, electronic healthcare records, authentication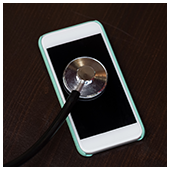 The Internet of Things (IoT) has the potential to completely revolutionize the healthcare industry. Innovations like smart pacemakers and fitness trackers monitor patients' vitals and unearth patterns that can lead to more accurate diagnoses. But like any new technology, it also brings a slew of security risks healthcare professionals need to address.

Posted on Monday July 24, 2017 | upnp, security, password, network, iot, internet of things, hardware, firmware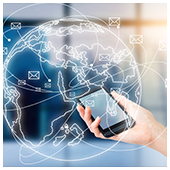 More firms are using the Internet of Things (IoT) to create new business opportunities. For instance, companies that install smart sensors can automate data entry and monitor their inventory. However, if left unsecured, IoT devices also give hackers an opportunity to breach your network. In order to keep attackers at bay, we advise you take the following precautions with your IoT devices.

Page: 12