Tag Search: ios
Posted on Monday July 25, 2022 | ipad, security, malware, apple, ios, jailbreak, app store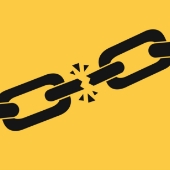 Many iPad users are usually happy with their device, but there are a few who want to install apps that are not on the App Store and even change the performance of their device outside of what Apple allows. The only way to do this is through jailbreaking. This article will discuss what jailbreaking is and its potential consequences.

Posted on Friday July 08, 2022 | twitter, facebook, apps, security, android, social media, mac, windows, ios, privacy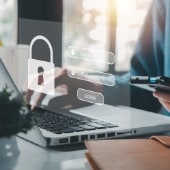 It's no secret that social media is a huge target for hackers. Every day, millions of people share their personal information on Facebook, Twitter, and other social media platforms. This makes it easy for cybercriminals to steal identities and access sensitive data. It's therefore important that you know how to effectively protect your social media accounts from hackers. The following tips can help you do just that.

Posted on Monday March 07, 2022 | ipad, mobile devices, ios, settings, siri, personalization, notifications, touch id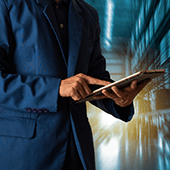 Whether you purchased an iPad for personal use or work, there are several things you need to configure before using it. But if you're not familiar with the menus on the Settings app, these five tips will help.

Posted on Friday September 24, 2021 | android, hardware, ios, smartphone, mobile device, cybersecurity, business data, mobile os, remote work, cyberthreats, mobile tablet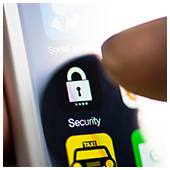 Mobile devices are generally less secure than laptop and desktop computers. While there are available anti-malware applications for smartphones and tablets, they aren't as comprehensive as those for laptops and desktops. Additionally, some mobile devices aren't compatible with certain security applications or measures implemented by businesses. That's why it's even more important to keep track of and manage all the mobile devices your staff uses to access sensitive company data. Here are a few helpful tips to do so.

Posted on Friday April 23, 2021 | twitter, facebook, apps, security, android, ios, privacy, settings, login, multifactor authentication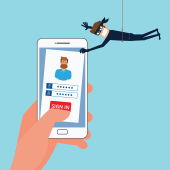 Popular social media platforms like Facebook and Twitter have been suffering massive data breaches for a number of years now. If you wish to continue using these services, you need to tighten your social media privacy settings. Here are a few reminders and tips to help you secure your personal information on social media.

Posted on Wednesday March 10, 2021 | iphone, ipad, security, malware, apple, ios, spyware, jailbreak, app store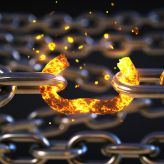 For most users, the iPad is fantastic just as it is. It's easy to use and there are myriad apps and content available to download from the App Store. But there are people who aren't too happy with the restrictions that Apple imposes on how they can control and customize their device. Jailbreaking is a popular workaround for this, and when done right, it can boost the iPad's functionality in many ways. However, it can also have some serious unintended consequences.