Tag Search: ios
Posted on Tuesday February 13, 2018 | office 365, microsoft for ios, microsoft, mac, iphone, ipad, ios 11, ios, apple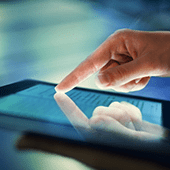 Microsoft recently updated Office 365 for iOS and Mac to enhance user experience. Office apps are now better integrated into the Apple ecosystem, which means iPhone, iPad, and Mac users can expect a more seamless experience when creating, accessing, or storing Office documents.

Posted on Thursday September 14, 2017 | iphone, ios, apple watch, apple, airpods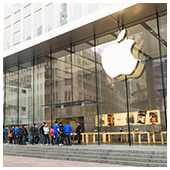 10 years after the first iPhone was announced, Apple's keynote addresses are still global events. This year's slate of fall releases included a lot more than incremental updates to the company's flagship device. Regardless of whether your next Apple purchase is coming out of a personal or company budget, you'll want to know what's new.

Posted on Thursday August 24, 2017 | windows, pc, old computers, macos, linux, ios, android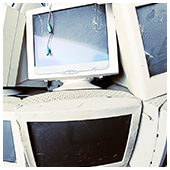 When smartphones first outsold PCs in 2010, people no longer have to put up with slow and bulky computers to do business. This comes as no surprise why many stashed their aged PCs away. But there are ways to breathe new life into your ancient laptop and computer, so if you haven't trashed them, it's time to plug them in.

Posted on Thursday October 20, 2016 | pie, ios, icloud, cloud services, cloud infrastructure, apple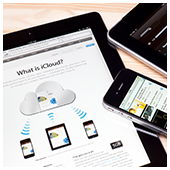 Apple is planning to improve its cloud services by bringing together its various teams who work on projects like iCloud, Siri, Apple Maps, Apple Pay, Apple Music and Apple News into one campus. The involved personnel are expected to relocate to the current company's Infinite Loop campus in Cupertino, California, rather than to the second location that is under construction. Read on to learn more about Apple's new service improvement plans.

Posted on Tuesday October 18, 2016 | smartphone, iphone 7, ios, camera, apple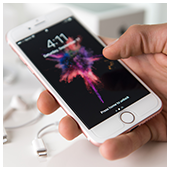 Apple recently introduced iPhone 7 to the market, and the smartphone experience is expected to improve yet again. The phone intensely focuses on the most crucial features that iPhone users deem important, and it looks every bit as prevailing as its predecessors. Continue reading to learn the new features of iPhone 7.

Posted on Monday September 12, 2016 | mobile update, mobile os, ipod, iphone, ipad, ios, apple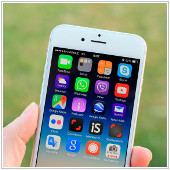 From its drastically improved lock screen to GIF integration into your keyboard, the iOS platform has iPhone and iPad owners chomping at the bit for the latest iteration. Despite the completely open beta, Apple opted to shroud the official release in secrecy -- until now. Along with an update on the mobile platform's rollout was clarification about which devices will be eligible for the update -- keep reading to find out what they are.