Tag Search: ipad
Posted on Thursday October 17, 2019 | iphone, ipad, apple, mac, ios, apple security, cybersecurity, imac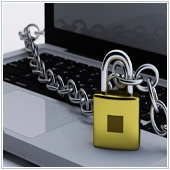 It is widely believed that Apple computers and devices are highly secure and can't be touched by malware and viruses. While there are fewer security threats to Macs, iPhones, and other Apple gadgets compared to Windows and Android machines, Apple devices are also vulnerable. Here's how to protect them.

Posted on Tuesday October 01, 2019 | apps, ipad, security, apple, mac, ios, macbook, operating system, features, macos, macos catalina, sidecar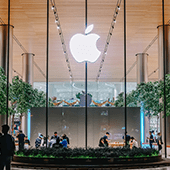 With its big launch just a few days away, macOS Catalina is creating quite a buzz in the world of computing. Many Mac users can't wait to upgrade their devices to the next-gen operating system and enjoy its exciting new features. Here are some of the things you can expect from Catalina.

Posted on Monday August 12, 2019 | iphone, ipad, security, malware, apple, ios, spyware, jailbreak, app store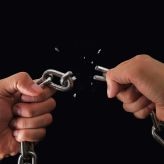 While the iPad and other Apple devices allow you to download and install literally millions of apps, they don't exactly leave much room for customization. Jailbreaking lets you fully customize your iPad by enabling you to install third-party apps on your device. But it's not without risks. Here's why you should think twice before jailbreaking your iPad.

Posted on Tuesday July 09, 2019 | iphone, apps, ipad, apple, mac, ios, macbook, operating system, apple music, macos, apple podcasts, apple tv, find my, macos catalina, project catalyst, sidecar, voice control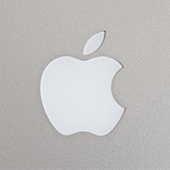 macOS Catalina is the 16th major release of Apple's operating system for Mac and Macbook. Set for rollout in late September 2019, it offers a raft of useful new features and improvements that will give users a better experience. Here's a quick look at some of them.

Posted on Tuesday April 23, 2019 | touch id, siri, settings, personalization, notifications, mobile devices, ipad, ios, apple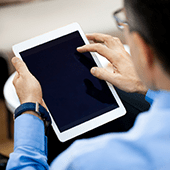 Apple's iOS has been through countless updates over the years. It's hard to keep up with all the new features and settings, so we don't blame you for feeling overwhelmed with how to set up a new iPad. Although every user has different preferences, there are at least five configurations most people can agree on.

Posted on Friday February 15, 2019 | updates, two factor authentication, security and privacy, passwords, passcodes, mobile devices, iphone, ipad, ios 12, apple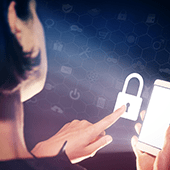 iOS 12, Apple's latest mobile software offering, is finally available, and it promises to be better at keeping your data locked down. Here are some tweaks that you can make to boost iOS 12's security and privacy settings.