Tag Search: laptop
Posted on Wednesday February 05, 2020 | android, laptop, windows, ios, pc, desktop, nas, linux, macos, old computers, server software, guest, kiosk mode, salvage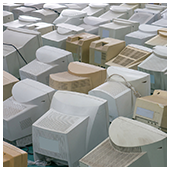 If your PC has been struggling to perform all the tasks you have at hand, we completely understand why you would be itching for a new one. But even if it's old, sluggish, and always crashing, your old desktop or laptop may still prove to be useful. Here are some things you can do with an old PC.

Posted on Wednesday October 16, 2019 | hardware, laptop, desktop, company computers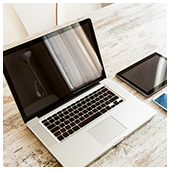 Global commerce has opened a whole new world for owners of small- to mid-sized businesses (SMBs). It has never been easier to find customers for your products or services. But you still need the right tools to succeed. One such important tool is the computer. Which hardware is best for your SMB, a desktop or laptop? Consider the following when weighing your options.

Posted on Thursday June 20, 2019 | tips, hardware, laptop, overheating, general articles a, cooling pads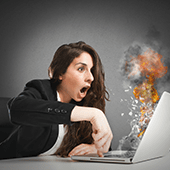 More employees are opting for laptops because they're compact and easy to carry around. However, small frames mean less space for computer chips, transistors, RAM, hard drives, and other hardware components. This leads to overheating.

Posted on Monday April 22, 2019 | windows, vpn, pc, operating system, mac, laptop, hardware, bloatware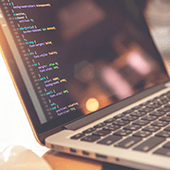 Laptops may not be the most powerful computers, but the benefits they provide are undisputable. For one thing, they deliver a similar user experience as your huge desktop PC, but much more conveniently and affordably. But before you reap their many benefits, here are five steps you should take before using them to improve their performance.

Posted on Wednesday March 20, 2019 | laptop, hardware, battery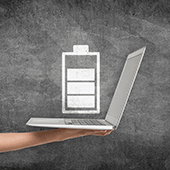 If you want to use your laptop in an airport, a co-working space, or a cafe, the first thing you would look for is a power socket. If you are not lucky enough to find an available outlet, you'll have to depend on your laptop's battery (assuming it still has power after your last charge). The following tips should optimize your laptop's battery so it will last long.

Posted on Thursday February 14, 2019 | supply, shortage, server, production, processor, laptop, intel, hardware, desktop, demand, computer chip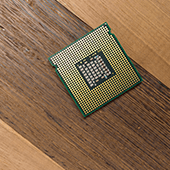 Consumers and businesses increasingly rely on powerful computers to run high-tech applications. But in the coming months, they may have issues obtaining the PCs they need. Since 2018, Intel has reported a processor shortage, which some experts believe may not be resolved until the latter half of 2019. Read on to learn more.