Tag Search: lastpass
Posted on Sunday January 17, 2016 | stayfocusd, pocket, momentum, lastpass, google apps, extensions, evernote, chrome, adblock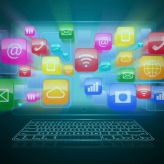 According to StatCounter, Google Chrome is the most popular and widely used browser in the world. While it's already great in terms of loading speed, performance, and user interface, you can make it even better by installing extensions to add extra features. There are thousands of extensions in the Chrome Web Store - the question is which ones will add value and enhance your browsing experience? We've compiled a list of some of the most popular extensions below for you to consider.

Posted on Monday December 28, 2015 | zoho expense, windows phone, time stamp, lastpass, gmaps, camscanner, business, box, apps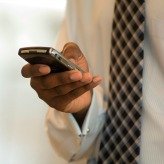 There are over 600,000 Windows Phone applications that have been produced to date. Yes, many of these apps are of bad quality and outdated but, if you look through the Windows Phone Store carefully, you'll find that it has everything you need for your day-to-day business activities. There are apps for you whether you're looking to stay productive when you're away from the office, schedule meetings with business contacts, or store files securely in the cloud. Here's a list of our top recommended Windows Phones business apps.

Page: 1