Tag Search: mdm
Posted on Friday April 02, 2021 | security, android, byod, apple, windows, hipaa, mobile device management, mdm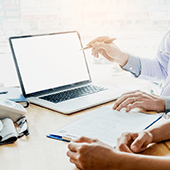 Healthcare providers are relying on mobile technologies more than ever for doing work and communicating with practitioners, staff, and patients. Wireless networks and portable devices in the healthcare setting have their benefits, and IT staff must have controls like mobile device management (MDM) software to efficiently maintain and manage the security and privacy required by federal regulations.

Posted on Wednesday January 09, 2019 | xenmobile, vmware, virtualization, mobile device management, mdm, data security, citrix, airwatch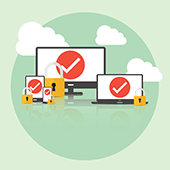 Cybersecurity threats are increasing for both small and large businesses, which means solutions that protect mobile devices are no longer just nice-to-have solutions. As more work is handled outside of the office, the risks to your data increase. Virtualization vendors are leading the charge to tackle these challenges with innovative solutions.

Posted on Monday July 02, 2018 | android, byod, hipaa, ios, ipad, iphone, mdm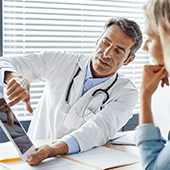 Surveys and studies show that wireless device usage in the healthcare industry is growing at an exponential rate, falling in line with the general trend in today's society. The IT staff must work harder to monitor all the devices using the network, but there are Mobile Device Management (MDM) solutions that can make their jobs easier. Read on to learn more about the advantages of this emerging technology.

Posted on Wednesday October 25, 2017 | xenmobile, vmware, virtualization, mobile device management, mdm, data security, citrix, airwatch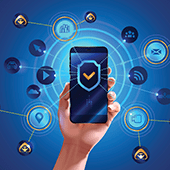 Mobile device security is paramount in today's unpredictable IT landscape. There are plenty of ways to be sure your employees are accessing data safely away from the office, but there is one solution we recommend for the best results: combining mobile security efforts with virtualization technology.

Posted on Monday May 01, 2017 | url filtering, phi, mdm, hipaa, healthcare, employee training, compliance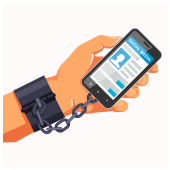 Two trends have been rising in popularity in tandem: HIPAA compliance audits and social media. Obviously both of these are far too important to be correlated directly, but they do intersect with each other. Social media tends to push people toward oversharing, and that's definitely something you don't want when hosting regulated patient data.

Page: 1